Principals News – College Support
Calamvale is an Independent Public School with a designated catchment for enrolment, providing a valuable education to all students within our community. We are not a selective entry school that chooses which students attend, we are a diverse and proud College that is inclusive of all students representing a broad range of values, cultures and languages. It is our intention to meet the needs of all of our students and we strive to achieve that goal each and every day.
The last few weeks have been difficult for our College and our community. Our 2400+ students have a reputation for being capable, confident, respectful and achievers. This is something we have worked hard on over the last few years, under my leadership, by investing in professional development of staff and student development programs and guidance. I care deeply about our students, staff and our entire community of parents, carers and friends. For the last six years, our College has prioritised the shaping of character, the building of resilience, the learning of courage. These goals are repeatedly modelled and embedded into our school culture and supported by a dedicated team.
It is rarely possible to have binary responses to student behaviour. Adolescents (Year 4-12) require support, understanding, consequences and opportunities to redress their behaviour and have an opportunity to grow.
What does Calamvale currently do?
Every student has access to teacher leader, in addition to their classroom teachers, to whom they may go with any welfare issues or concerns that they may have, including complaints about bullying. In Junior School there are seven people available as Heads of Program (4) and Deputy Principals (3). In Secondary School there are sixteen House Leaders (most of whom are Heads of Program) and three Deputy Principals who will speak with any student who has a concern. All of these people are in regular communication with parents and records of these contacts are retained for future reference.
SUMMIT is a program staffed by a Guidance Councillor Mrs Cath Sander, Head of Program Mrs Alison Jordan and a Youth Support Coordinator Mrs Kelly Hebert, who provide behavioural modification programs, counselling and one-on-one support for students who present with challenging behaviours at school. This service is solely funded by Calamvale Community College and runs from a designated classroom within the school, with staff regularly attending class with students, providing non-penalty withdrawal, liaising with teachers and supporting individual students daily.
Guidance and Support Services: CCC employs four Guidance Officers, two above our allocation of staffing to support our students:
Ms Nerieda Andersen
Mrs Sarah Stubican
Mr Adam Williams (Mrs Julie Dodt on leave)
Mrs Cath Sander (SUMMIT)
CCC also has available to students:
Indigenous Liaison Officer Mr David Swanson
Chaplain Steve Parker
Teacher Aides Student Support: Mrs Xian Haidley and Mrs Sue Bremner
Community Nurse: Ms Alayna Patterson
School to Work Transitions Officer: Mrs Dee Dobbyn
All of these staff are provided to support students and are directly accessible to students and most to parents as well. In addition to these people and resources, we have had a "Wellbeing Program" in place at CCC for five years based on a philosophy of Positive Education which has been taught to all students Prep to 12 in classroom contexts. However reflection and review are important aspects of a growth mindset and so we are currently undertaking a review. The College already had a Mobile Phone Review in place and this will be concluded this term with outcomes to be implemented next term.
What More Will Calamvale Do:
Adopt the STYMIE program enabling autonomous reporting of incidents of bullying or self-harm through a downloadable App which will provide another avenue of support for students. This program will be launched on Tuesday 15 September and be operational for Term 4.
R U OK? Day will see the launch of a Health and Wellbeing page on our website which will include a public interface for student support information that is currently internally available to students on OneNote, as well as mental health checks and links to community agencies that can assist a student in need.
Review the SUMMIT program to ensure that the most needy students are included in the program and that parents are more strongly committed to the program with a partnership of share responsibility
Review the 'Positive Education' program based on the Geelong Grammar model and discuss the benefits of the 'Positive Behaviour for Learning' program that is currently a feature of schools local to Calamvale, but just outside of our immediate vicinity. We will report to P&C with the outcomes of this investigation.
Our students have achieved some wonderful outcomes in the last six years and they continue to embrace challenges and our College continues to support them in achieving their full potential. We are grateful to so many of our parents who have supported the College and their students through this time and have continued to focus on high achievement and application to the upcoming assessment period. Over the last four weeks we have had APEX excursions, Literature Festivals, Year 5 Exhibition, House Cup celebrations, the launch of the Calamvale Wolves Sporting Program and a dramatic performance of 'Romeo and Juliet'. Next week, our students Years 6-12 will enjoy a specially commissioned play "The Last Days of Bedlam SHS" and construction will continue on NaturePlay for the Prep to Year 5 students.
2020 Senior Formal – Magical Wonderland
Formal The College was the first state school in QLD who proceeded with a formal in Term 3. It was a spectacular night and was a formal like no other for all the right reasons – there was karaoke, magicians, music, videos and glamour. There were people who worked tirelessly to ensure that the evening was memorable for all the right reasons – thank you to all of the staff that worked together to make this an event that our Year 12 students will never forget and was a true highlight of 2020.
Term 3 and Covid-19 Restrictions
As we emerge from the most severe of the Covid-19 restrictions, some of our procedures will be reduced and others will have to remain in place. From July 10th much of the responsibility for the Covid-19 restrictions will rest with the College. Where we can provide the correct social distancing, we will run events for the students. The use of an RSVP process will underpin our management of the number of people at any event.
There is a new calendar up on the website and below are some of the highlights and the thinking behind the decision to run particular events:
Both athletics and cross country carnivals have been missed and there are no state level competitions. We are endeavouring to run a 'competitors' only event for students who train for these sports. This will provide event times for those students who require them for non-school 'meets' as well as an experience for our Year 12s for whom this is the last set of school carnivals.
Assemblies will return to the school calendar for both secondary and junior schools, but not for the whole college.
Awards nights, performances and exhibitions are postponed at this stage and will not occur in term 3. Where it is possible there will be virtual displays of art and live streamed or pre-recorded performances. The students will be able to attend performances as it is only the parents and staff for whom we have to provide social distance. If we are not able to host over 500 people for an event this year, we will seek to postpone the awards ceremonies to the beginning of 2021 unless there is another solution.
Parent-teacher interviews and student –led conferencing will be postponed and instead phone interviews will be held. Where appropriate meetings will be held using Microsoft Teams as a virtual facility.

Year 9 and Year 10 Senior Pathways parent information and SET planning nights will be held in the gym, with appropriate social distancing, which may feel a little sparse but we have the space and technology to do this. These will be advertised this week and held in weeks 1 and 2 of Term 3. There will be ATAR, Certificate and Diploma sessions as well as IB sessions using CPAC for the smaller group.
The Year 12 formal will go ahead on Thursday night August 13th, although Rydges is unable to host our senior cohort in a manner that will allow the students to enjoy the event, due to restrictions. CCC will subsidise the formal so that we may hold a very elegant event in the gym, which will be unrecognisable with wall screens, and props. This is a one-off for 2020 which has been a particularly difficult year for the seniors. Unfortunately, whilst there will be a photographer for the students and a photo booth, we cannot have family photos due to the crowding – so these should be arranged prior to arrival. We will have the car parade but no pre-formal event as we cannot use share plates, drinks or allow gathering of adults. Information will continue to be made available via email to Year 12 families.
Elsewhere in this newsletter is the publication of my letter to our local representatives regarding our on-going traffic problems. Due to the tight spaces around the Prep building and the confluences of paths around the Year 1 classrooms, we will continue the LookOut program for term 3. Parents will be welcome to park and queue for their students.
Junior School Writers' Workshop
After successfully applying to participate in the Junior School Literature Festival, 42 very excited Year 4, 5 and 6 students arrived for two jam-packed days. There was a buzz in the air. The festival kicked off with
five workshops, designed by Calamvale teachers, to provide provocations and inspiration for writing.
The Virtual Reality session, run by Secondary School teacher, Mrs Bailey, transported students into another world where they experienced the sights, sounds and wonders of a magical, mythical new world. 'This is the best day of school ever, and it's still only 9:30!' exclaimed one of our Year 6 boys.
Mrs McLaren explored a Narelle Oliver picture book and modelled a range of drama techniques, to support students to visualise the story and make inferences. Students worked collaboratively to create soundscape to represent an event in the story. Groups worked with Mrs Allen and Mrs Welch to hone their skills in using the five senses and  developed the 'Show not Tell Strategy' to enhance their writing.
The second day was intense, a day full of crafting, writing, revising, redrafting and editing. It  required students to take on feedback, demonstrate a growth mindset and persist to produce their best work yet. It was fabulous to watch so many like-minded students share their thoughts, experiences and passion for creativity.
Look out for their published work in our Junior School Anthology early next term!
The Year 5 Taster day gave the Calamvale Community students the opportunity to try a high school setting. There were a range of exciting experiences on offer from students creating music using digital audio workstations, exploring chemical reactions and appreciating the colourfulness of Science. They used a range of food resources to design and create three different food parcels,
explored programming to move a robot through an obstacle course, developed a prototype in a virtual world, explored artwork to reinterpret the world
around them and finally they developed and built a design in response to a challenge. It was a fabulous day. The Year 5 students said:I was a communicator when I worked together with other students when doing the design challenge.I became more knowledgeable when I thought about new ideas in philosophy.I became more knowledgeable when I didn't know how to solve the escape puzzles in the Philosophyclass when we had to figure out the codes to get out of the escape rooms.I was an inquirer when I was doing music because I was asking lots of questions about how the song sounds.I enjoyed Taster Day because it was fun and it was getting us to try things like cooking, designing, music, etc. (future choices!) We are lucky to go to CCC!
On Friday of Week 7, Year 8 APEX attended their annual university excursion. 8A and 8C students attended two half day workshops. Rockets 101 – run by QUT Science, Technology and Engineering faculties allowed Students to investigate the relationships between force, mass, thrust, speed and different fuel combinations in order to launch the highest rocket. Students also had the opportunity to explore The Cube – one of the world's largest interactive digital display systems. The Physics Observatory was a virtual feast and allowed students to run tests on falling objects and a pendulum under different gravity conditions. The second half of the day explored the Liveability of Brisbane City. This workshop – led by executive principal Lisa Starmer – had students exploring the city's botanic gardens to identify how green spaces are used and are integral to the design of sustainable cities.
Week Seven was a busy week for APEX. On Thursday, our Year 7 APEX classes went to Boondall Environmental Centre. This excursion, in place of the annual trip to UQ, allowed students to delve deeper into their Ancient Australia inquiry. Rick, our cultural educator, helped students to explore Dream Time stories, fire making techniques, boomerang throwing and the use of symbols for communication in Pre-Colonial Australia.
After lunch, students had the opportunity to explore the wetlands and develop their creative side. Students used curriculum knowledge from the Visual Art and Film and TV electives. They explored the influence of natural surroundings on art as well as applied their knowledge of the elements of photography to take some stunning photos, pictured below.
APEX welcome 2021 Year 7 class.
After a long selection process, including the creation of an academic portfolio, cognitive testing, and interviews, the successful 2021 Year 7
class was welcomed to the APEX family in style. In Week Seven this term, current APEX student volunteers became mentors. The 2-hour workshop included teamwork, Q&A sessions, VR experiences and rocket launches. Both the incoming class and existing APEX students put their best foot forward and showed us what CCC can be – Curious, Creative, Clever!
Nature Play is coming to Calamvale!
In collaboration with a landscape architect from Nature Play Queensland, a beautifully designed space is coming to life in the Junior School. This Nature Play area will allow students the freedom to engage in imaginative play in a clean and natural environment. Without the restraints of structured, overly designed playground equipment, students will create their own fun in a dry river creek with water pump, a spacious sand pit, climbing mound, balance logs and sandstone blocks for casual seating under the shade of a row of trees. The excitement is building as students watch Mr Bear piece together this natural wonderland!
In Week 4, Year 5 celebrated the end of their Unit of Inquiry about How The World Works. They researched scientists and inventors and created experiments to demonstrate the scientific principles associated with light and matter. They presented their portfolios to other students, teachers and the leadership team, including Mrs Welch and Mrs Starmer! The children were excellent communicators, sharing their knowledge and answering probing questions about what they had learnt. Feedback from the Year 5 children revealed that, while a little daunting, they loved sharing their learning in this way.
Secondary Literature Festival – Writing Workshops
Wednesday 19th August and Thursday 20th August
This year's Secondary Literature Festival explored the theme of "Curious Creatures, Wild Minds", and our students definitely harnessed their imaginations throughout the day of Writing Workshops. Lead by our passionate and creative English teachers, the students attended four different workshops exploring four unique ways to create narratives.
Miss Lucardie asked students to use personal objects and plasticine to shape abstract settings to create unique descriptions.  Miss Enoch explored oral traditions and storytelling, getting students to manipulate messages and tone in their creation stories.  Mrs Schloss put herself and students in roles as part of a process drama to better understand character.  Mrs Bailey utilised virtual reality to challenge students to build amazing narrative worlds.
The students were extremely focused when writing their unique creative responses, which they have edited with the help of teacher mentors.  These responses are ready for publication in our upcoming annual Student Anthology, to be released in Term Four.  We all look forward to seeing the results of such inspiring work.
During National Science Week 2020, the Science Department ran Trivia Questions daily at breaks, based on a variety of different topics, one being the "The Science of Love". Students who partook in the trivia, enjoyed the different and amusing questions that were posed and loved learning about Science outside the classroom. There were many who had a newly founded interest in Science and discovered a knack for trivia too. Year 11 Science Ambassador's also had various activities during the breaks. For the taster day Year 5s also observed a few chemical reactions and created "rainbow in a beaker". They applied knowledge on density to create different coloured layers. Great resilience and group work demonstrated where students were not afraid to make mistakes and start over from the beginning. "Science is all about finding out and it is ok to make mistakes" said by a wise year 5
Heart dissection by year 9 students
Year 10 Biology students collecting primary data to investigate the process that underpins the plant growth. Students used variety of equipment and techniques in collecting the data
Year 5 students visiting senior school, students very curious about the reactions and understanding physical and chemical changes. Lots of questions such as why there is a colour change? Why did it change from powder to foam? Why is it going up? Etc etc
We are taking our 2021 Prep enrolments NOW!  See our website for enrolment forms or email admin on admin@calamvalecc.eq.edu.au and we can contact you with more information.
The Keera students had a wonderful time at the Junior School House Celebration in Week 4.  The students climbed, crawled, raced each other and their teachers and had a wonderful time.  The added demands to meet current Covid-19 restrictions meant extra organisation and supervision around hygiene before and after each session, but then the smiles of delight on the students' faces meant that this was all worthwhile.
QTIC Salute to Excellence 2020
2020 was a year that saw both the Hospitality & Tourism Industries go on hold and for the first time ever, many businesses closed their doors. It was an uncertain time for everyone and both industries evolved quickly in order so they could re-open. Nothing is the same, but through it all the industries have started to grow again. The inaugural Queensland Tourism Industry Council's Salute to Excellence also had to move with the times. Up until this year, nominees had to write a 3000 word application and then had to attend a Skills Day where they were put to the test in their chosen category, up against their peers. This year was different. The nomination process started being the same however; it then changed overnight into a purely online format.
Calamvale had four Year 12 students take on the challenge to enter this year, two for Cookery and two for Food & Beverage. These four girls all had to film their skills test and then edit it down to just five-minute clips, which was not an easy task. The Cookery entrants had to prepare and present a two course meal whilst the Food & Beverage entrants had to set a restaurant for a three course meal which they then had to serve, including wine service. The next step involved them participating in, group challenges with peers from all over the state, and interviews with personnel in 5 star establishments – all via zoom. It was a real challenge this year, as it also tested their technological skills.
Through it, all they stood by each other and supported one another, which was fantastic as ultimately they were competing up against each other. The girls even opted to participate in the online day at school during the June-July holidays so they could be there for each other. We could not have been more proud of these girls and their perseverance to become finalist in this year's QTIC Salute to Excellence.
The Awards Ceremony like so many others this year was also online. The four finalists, their teachers/trainers and members of the school administration team all came together to celebrate their accomplishments over afternoon tea in the room their journeys began in just three years ago, their Hospitality classroom. We were so proud to see all of the students acknowledged as finalists and received work experience with The Star Hotel Group: Hannah Getawan & Ella-Louise Merrigan for Food & Beverage along with Julia Alon & Makayla James for Cookery. We were left speechless however when Ella was also announced as the State Winner for Food & Beverage being awarded a scholarship to complete a Diploma in Hospitality Management with TAFE Queensland next year.
The Hospitality team are extremely proud of all the girls and their accomplishments; they all have futures ahead of them in the Hospitality industry and now is the perfect time to enter it, as new doors are beginning to open every day.
The Year 12 students have almost finalised their Certificates so our Year 10 & 11 students have to take on new roles and responsibilities in 3 Trees Café. In order to support their development, they have been busy learning new skills.
Year 10 Hospitality & Kitchen Operations
In order to ensure our Year 10s meet the legal requirements of being Hospitality employees, they attended an all-day incursion led by Training Direct Australia to gain their Responsible Service of Alcohol certification. This day also marked the completion of their first competency in their chosen certificate course so their studies are now well underway and many of them have already worked their firstshift in our fully licensed venue, 3 Trees Café. The Year 10s have also been busy catering various functions at school and have proved they can work effectively as a team. We are very pleased to welcome them to our 3 Trees Team and feel we have many buddying Chefs and Baristas in our classes.
Year 11 Hospitality
The Year 11s have had to step up over the last few weeks and take on new roles in 3 Trees Café to ensure it can continue to operate smoothly once the Year 12s leave the team. The have spent the last term, working closely with the 12s that have been coaching them during their shifts. The Year 11 Hospitality class is now focusing on their studies on becoming Baristas. The students have realised this is a challenging role to take on, as there are so many different types of coffee to learn. We are exploring these both in class and during shifts from 7am each day, as each students work towards being able to produce 30 different coffees independently in order to meet the competency requirements.
Year 11 Kitchen Operations
Just like their Hospitality counterparts, the Year 11 Kitchen Operations students have had to step on as they take on the role of running the kitchen during our Friday cafes. The students have embraced this challenge and have been working side by side with their Chef Trainers to produce a regular weekly menu. The students have been learning how to prepare a variety of soups over the winter months and each week have sold out their steak sandwiches. Throughout this journey, the students have also been working on refining their knife skills during class time.The Hospitality Teaching Team is looking forward to watching the Year 10 & 11 students as they continue to blossom in their new found roles in 3 Trees Café as they continue to work towards attaining their Certificate II in Kitchen Operations and Certificate II/III in Hospitality.
3 Trees Café – Year 12 Takeover
The Year 12 Certificate II/III in Hospitality & Certificate II in Kitchen Operations students don't have long to go with their studies, so the teaching team decided to let them experience running the café all on their own.
The Year 12s worked together to design the recipes and menus which included doing all of the ordering and considering the costing involved plus the roster and role allocations. They then worked together to offer a Breakfast Menu to Calamvale's staff and students on Thursday mornings throughout the term. The teaching team were always on standby but were able to enjoy breakfast themselves as the 12s had everything under control.

The students embraced this opportunity and actively sought feedback in order to improve each week. The most popular items were their Waffles & Frappes that changed each week in order to meet customer's requests.

The Year 12 Café Takeover was a huge success – the students worked exceptionally well together and were a strong team that are definitely ready to take their next steps out in industry!
Yr 11 Chinese Hot Pot Party
Yr 11 Chinese Hot Pot Party organised by the Mandarin class as an authentic cultural experience. The class designed their own ingredients list and planned the event – in Chinese. This emphasises our importance on learning 'language through culture'. The Chinese mother-tongue students joined in and explained the hot pot tradition and how it is to be enjoyed, allowing them to introduce and share their own culture to others.
In the absence of so many external cultural experiences that we normally engage in, it is great to see the students participating in a rich and authentic experience within the classroom.
Stay tuned – a newsletter written, illustrated, edited and published by students for students. A Year 11 CAS (Creativity | Activity | Service) project involving many students across multiple year levels. First edition landing soon!
A closed Stradbroke Island didn't deter us from holding our annual IB camp experience. Like true problem-solvers, the team re-designed it into a CCC campus incursion with overnight sleepover included.
In Week 10 Term 2 our Yr 11 IB students participated in a 3-day camp experience that will be hard to be beat in future years. The Camp focused on the IB Core and wellbeing and developing the full suite of skills including self-regulation, collaboration, taking care of self and others, as well as a focus on academic research, writing and reflection in preparation for their TOK and Extended Essays.
It began with a CAS nature and art walk through Karawatha Forest and followed with some hilarious team building activities. The Coordinators – Mrs Sihvola, Mr Davis and Mrs Thomas did an excellent job of providing diverse, challenging and rich experiences to bring the team together
Representing the learner profile through a balloon sculpture activity
 High-challenge, high communication, high stress escape room competition
Exploring internationally minded issues through virtual reality
Mute puzzle storytelling sequencing (yep as complicated as it sounds)
Early morning, group exercise activities before breakfast
Indigenous oral history and art experience (thanks Miss Enoch)
Our philosophy/theme for the three days was "when you have more than you need, build a bigger table, not a higher fence" and we focused on being grateful, supportive, working 'round table' to problem solve. Plus we literally ate around a large kitchen table.
Thanks to the catering team at school who provided the delicious food.
A truly memorable experience!
Year 10 Cert III Laboratory Skills
This term, 34 Yr 10 students in the IB readiness program kick started their skillset by completing a Certificate III in Laboratory Skills. This is a nationally-recognised qualification that was facilitated by an external Registered Training Organisation. Our students were required to complete 13 elearning modules for their theory components and then spent a week in the science labs completing practical, experimental scientific sampling. They tested samples of water, looked at workplace health and safety, mixing of chemicals, prepared microscopic samples, recorded and presented data and looked at environmentally friendly practices. This provides a skillset that makes them immediately employable, plus it provides a high baseline level of knowledge when they are required to design and facilitate their own Science assessment experiments in Yr 11 and 12. An additional bonus is that this provides 8 QCE points into their learner accounts and provides an entry level into University – all before they've started Year 11.
The group was commended for their commitment, team work and humour.
Tharah rewards day was postponed till Friday, Week 10 Term 3 – yes the last the day of the term. What a way to finish the term. It will occur in Sessions 3 and 4 and the students will experience a movie, a gladiator course,basketball inflatable and a 30 meter inflatable obstacle course.Permission notes were emailed home earlier this week and are due back by Week 10.
SOUTHERN SCORPIONS BASKETBALL REPRESENTATIVES
Recently we launched the new look sport where students trialled and were selected for the Calamvale Wolves Senior and Junior Varsity teams. The four core sports of our sport program focus on Basketball, Netball, Touch Football and Volleyball. Recently we celebrated the success of our Senior Varsity Volleyball team who competed at the Queensland Schools Cup Volleyball competition. We look forward to tracking and celebrating further success of our sports stars in the future.
Upcoming Events include the following:
VQ Intermediate Cup Boys and Girls (9/10 combined)
All-Hallows Touch Football Tournament (13, 15, Open Girls)
All-Hallows Netball Tournament (13, 15, Open Girls)
CBSQ Open Basketball Tournament Boys (Open)
CBSQ Junior Secondary Basketball Tournament Boys and Girls (15's)
CBSQ Open Basketball vs. Woodridge SHS Lead In match
CCCVolleyballvs. B.C.C Volleyball Boys and Girls (CCC 11 Boys vs. BCC 11 Boys, CCC 10 Boys vs. BCC 10 Boys, CCC 8 Boys vs. BCC 8 Boys, CCC 9 Girls vs. BCC 8 Girls)
Basketball Celebration
With new 'new era' of sport well under way we are already seeing individual success stories emerging. A number of Basketball squad athletes have successfully trialled for and been selected to represent the 13- 15 years Southern Scorpions at the Metropolitan West trials.
We are very proud our athletes and their commitment to their development.Congratulations; Franczesca Balbarais, Reatha Morrell, Pania-Maria Haereiti, Thalia Janson, Jordan Anthony, Zeke Byrne, Tyrese Letalu, J Ventura, Taine Haereiti, Jafe Ogabang and Raymond Malanum
For Wear it Purple Day (28th August), students and teachers alike united to celebrate diversity and our generation of change-makers! At Calamvale, we know our students achieve when they feel safe and respected.
Visible inclusion is a great way for us to support all students, and we accept our gender diverse students for the creative and committed learners they are. The students showed great enthusiasm and support for their peers, and sported wristbands from the Wear It Purple organisation, with any proceeds directed to Open Doors Youth Service. Calamvale is dedicated to creating change-makers with a global awareness and empathy towards others.
In Week 10, the P&C has organised something special – to help break up the pressures of the final week of term and bring a little entertainment and excitement back into 2020. We are lucky enough to have Backbone Youth Arts coming in to perform in CPAC throughout the week, with their production of "The Final Days of Bedlam" by award winning playwright David Burton.
It's the final few days of school…EVER. Audiences are thrust into a fictional version of today where school is no longer compulsory, in fact school for most young people will no longer exist. A group of students at Bedlam High contemplate what this means for them and what they want next. Do they even want to go to school? Should they start their own school? What do they want to learn? What will the world be like without school? The only thing that's certain is these last few days are complete bedlam. The Final Days of Bedlam is a play written for young people to ponder the role of the classroom, their power and politics, and what learning means.
It has been a fabulous term 3. With COVID plans in place we have been able to create, deliver and connect with our students, teachers and our wider community. Many thanks to our English teaching team for delivering a sensational Literature Festival and to our Science teachers for a scintillating week of Science during last weeks 'National Science Week'. This week I was thrilled to attend the first performance of Romeo and Juliet performed by our committed students. This talented group of artists have been working hard all year to prepare, and have battled against COVID restrictions to be able to perform. The Arts are alive and well at Calamvale and our talented students never cease to amaze me. All of these events allowed students to immerse themselves in their passion and revel in their favourite subjects.

Last week our current Academic Program of Excellence (APEX) students mentored the incoming 2021 cohort through an afternoon of challenge and bonding. It was delightful to see the leadership and enthusiasm displayed by all.
We were pleased to be able to connect with our parents and caregivers at Student Led Conferencing in Week 6. Thank you to those families who came along to hear your student's reflections on their learning journey so far and their actions for the future. Also during week 6, our Year 11 students had their first experience with Mock Exams. We would like to congratulate them on the maturity they displayed with the autonomy that is granted during an exam block.
Finally, I was elated to attend the Year 12 Formal in week 5. The students presented themselves beautifully and immersed themselves in the evening. I am certain the night steeled their reserve to dig deep and finish their high school education strongly. Currently our year 12 students are in their final Mock exam period. In Week 10, they will return to us, ready to reflect on their exam results and put study plans in place in readiness for their official External Exam block which will begin in Week 4 of Term 4. It has been a pleasure to work with this year 12 cohort and I look forward to celebrating their success at the end of their journey at their graduation on Friday 20 November.
This process is in full swing as we speak. Students in Year 9 are selecting their pathways for their senior years and students in Year 10 are preparing to review their achievements this year before confirming their pathways for Year 11.
We have returned to a pre-requisite based process, in an effort to curb the number of subject changes that students in years 10 and 11 are making due to underperformance in academics. This year, with limited ability to meet with parents, students are selecting pathways rather than subjects with a heavy emphasis on required pre-requisites for career choices and evidence-based decision-making using students' own academic results.
The College is promoting the Diploma of Business as a guaranteed pathway into a range of tertiary course for those students who are not achieving grades sufficient to pass the external exam component of ATAR. The Diploma will require a B grade in Year 10 English and will enable students to study two other General (ATAR) subjects whilst remaining ATAR ineligible with a pathway to a tertiary course.
Students seeking employment will have five Certificate 3 course from which to select and the opportunity to couple this with 5 Applied subjects. The new alternate pathway GOYA Day every Thursday for Years 11 and 12 will further support these students as they develop a portfolio to fast-track their employment options.
I encourage you to speak with your Year 9 and 10 students about their pathways, rather than specific subjects and ensure that you have sufficient information to support their choices. Please access the Pathways Book on the website HERE and contact a Guidance Officer or Deputy Principal for any further advice required.
Principal News – Mobile Phone Policy
Our College is currently reviewing our mobile phone policy which has been in place for a very long time. When the policy was last reviewed, 7 years ago, our College had very poor wi-fi connection and was in need of an overhaul of entire system to improve connectivity and download speed. That process was completed last year and we have seen a significant improvement in access to the system this year. In conjunction with that there has been a significant uptake in the BYOx platform with most students now having access to a device of some type other than a phone. Although phone cameras are still used in class and occasionally in media-style classes, most students have an alternative and the College is investigating the provision of more resources to support filming and photography in particular classes.
We are of course aware of the importance of the mobile phones to parents, in terms of communicating with their students for both safety and convenience. For this reason our review of the policy is certainly taking into account that parents value their students having access to a phone at the beginning and end of the school day.
There is no intention to hold students' phones as an organisational practice or to assign all students a locker for their phone. It may eventuate that if students are found to be breaking the College mobile phone policy, that they may have to place they phone in a designated locker for which they are given a key. This arrangement is still pending the conclusion of the mobile phone survey of parents, teachers and students.
Mrs Angel, secondary principal, has sent information along with the survey link, so please take the time to read the PowerPoint and complete the survey. At present the prevalence of mobile phones is reducing our students' ability to study, socialise with those around them and as one parent pointed out quite publicly, can even provoke fighting.
We look forward to your feedback which will be given due consideration with that provided by staff and students. It is our intention to have a revised policy in place for Term 4, 2020.
Despite 2020's best efforts to suck all the joy out of life, CCC's Arts Department refuses to submit – with staff and students alike toiling behind the scenes to bring a little bit of colour and a lot of artistic flair to Term 3 and beyond! Our Drama department has an ongoing partnership with Queensland Theatre as part of the Scene Project. In Week Nine our Year 11s will be travelling into the Bille Brown Theatre to perform their take on "Wisdom" by David Burton for other schools and for the professional actors and directors of QT.
Our resident thespian group The Company have been hard at work on Monday afternoons all year, and we finally have a date for our much delayed production of Romeo and Juliet! For two nights only on Wednesday the 2nd and Thursday the 3rd of September, head to our amphitheatre space out the front of CPAC at 5pm for our twist on the star cross'd lovers, in an action packed half hour show. We're still crossing our fingers that 2020 doesn't let us down and torpedo your chance to see it, but musical rehearsals are getting serious – and hopefully Term 4 will unveil our school production of Footloose for your viewing pleasure! Keep your eyes peeled for more information to follow.
Finally, Visual Art students have been showing off their incredible talents – make sure to step into the CPAC foyer in Week 9 and 10 to be blown away by the Year 12s exhibition. On top of that, eight of our Year 11 and 12s have been selected to exhibit at the Logan Art Gallery as part of 'Artwaves' from 11th September to 17th October, and some have been chosen for the Creative Generation Excellence in Art regional exhibition – with the possibility of being selected for exhibition at GOMA in 2021!
Photo: Year 10 Art students on excursion – with Artist Gus Eagleton and the mural he painted, outside his studio in the "super-ordinary" project as part of the Brisbane Street Art Festival 2020
Mock Exams for both Year 11 and 12 have run during Weeks 6,8 & 9. These are important opportunities for students to practise retrieving knowledge and applying skills in examination conditions that will mimic External Exams taking place for Year 12 in Weeks 4-7 in Term 4. Additionally, the examinations provide excellent information for teachers in the development of targeted teaching and learning leading into the real thing to ensure students are in the position to perform at their best.
P&C News – Containers for Change is Back! – Fathers' Day Thank You!
CCC's award winning Containers for Change recycling program is back! After a COVID19 interruption our community again has the opportunity to support the environment and our kids by donating eligible containers. Every container is 10c that goes directly to supporting our students. Each month during school terms collection days are held between 7:00-9:00am at Junior School drop off. Our next collection date is Tuesday 15th September. We have recycled over 150, 000 containers so far and need your help. Bring your orange Envirobank bags or containers (lids off) and make a difference to the planet and our school. How many can you donate?
Also a BIG
to our P&C volunteers for their organisation around the Fathers' Day Stall today. There were some very excited students at the drop off zone on Thursday afternoon.
The Cancer Council's Biggest Morning Tea 2020
IB and Hospitality have joined forces once again to participate in the Cancer Council's Biggest Morning Tea. This year was certainly a challenge as we had to work together to overcome a few COVID obstacles so we decided to do a cupcake drive instead a stall.

We still managed to sell 130 cupcakes and with donations, raised $204.50 for the Cancer Council.

Shout out to Latisha Hicks-Greenaway who took on the Student Coordinator role this year – she organised the advertising, customer ordering process, cupcake decorating and delivery of the cupcakes to students across the Secondary school. She did a fantastic job to make sure the event ran smoothly.
Special mention to the Year 10 Hospitality & Kitchen Operations students who baked all the cupcakes, along with the Year 10 & 11 IB students that helped on the day. Our Biggest Morning Tea was a huge success thanks to everyone's willingness to jump in and be part of the team.
Congratulations and Happy Holidays
2020 was always going to be year of firsts, as our seniors graduated the International Baccalaureate Diploma for the first time and our ATAR students negotiated external exams also for the first time and then we ran into the pandemic.  So in addition to those first, we have cancelled just about every event in our school calendar and toggled between face to face and learning@home for all of our students from Prep to 12.  We have learned to wash our hands and social distance and many of our regular routines and practices have been changed for the foreseeable future.
From a positive perspective, we have all become very capable in a digital learning world.  We have found ways of staying connected through virtual parades and zoom meetings and our students have continued to collaborate both inside our College and online.  We have shared arts performances by the teachers, who could forget 'Footloose' and beamed our Students of the Month home through SeeSaw and Youtube.
The strong sense of care in our community has been evident as parents, teachers and students have supported each other with messages of appreciation and kindness.  Our students led Kindness Week across the College and had those messages into tangible signs which was heartwarming.
My sincere thanks to our whole staff team, admin, teachers, support staff, teacher aides and cleaning staff – we could not have journeyed through this semester without our strong team.    Many thanks to parents and carers as well and to our students for their resilience in difficult times.  We hope that you enjoy the holidays without the burden of learning@home, I know the staff are looking forward to the two weeks.
Take care, stay safe,
Lisa
CCC visit to Hangzhao Dong Fang High School
In November 2019, representatives from Calamvale Community College had the pleasure of visiting Hangzhao Dong Fang High School in China through EQI. During the visit the Secondary School Principal and Head of Program (Teaching and Learning) shared practices with our Chinese and other International Colleagues through workshops, cultural tours and many other amazing experiences.
The welcome and hospitality of the staff at Hangzhao Dong Fang High School were highlights of the visit. Principal Lee guided us through a tour of the school, which showcased the impressive facilities, the students and the culture of the school. The immaculate grounds of the school include beautiful gardens, and extensive facilities for the boarding students of this school. Through the grounds, there are reminders of the vision and philosophy of the school in both Chinese and English, reminding students to achieve their best through effort, persistence and positive attitude.
During our workshops, we worked with teachers from international backgrounds, sharing expertise of the Queensland Senior Curriculum and pedagogy in Australian and Chinese school settings. These highly interactive professional exchanges helped us to appreciate how Chinese students approach learning in the Queensland Curriculum, as well as sharing processes and experiences to support the teaching, learning and assessment of the curriculum.
Whilst we were at the school, we immersed ourselves as many aspects of school life as possible, from eating local Hangzhao food in the school canteen, to running with the students during their morning exercise session. Seeing a school cafeteria menu which included Bullfrog and Duck Feet as menu items was an experience, and very tasty! We were very impressed by the spirit of the students during the daily exercise, and pride and responsibility taken by each class for the cleanliness of the learning environment.
Not only were we able to experience and share the life of Hangzhao Dong Fang School, but our hosts kindly guided us through the sights, food and experiences of Hangzhao. Experiencing Hangzhao food and the sights of area was a highlight of the visit! We ate street food and local delicacies on our first day in Hangzhao along the banks of the Grand Canal. Hot Pot was definitely a favourite, with different types of meat, mushrooms and lotus. We attended banquets which featured a huge variety of local dishes, including stinky tofu, jellyfish and deep fried lotus, and we learned how to eat fresh local crab the Hangzhao way!
Our visit to Hangzhao included many famous local sights. A night cruise down the Grand Canal deepened our appreciation for the history and ingenuity of the Chinese people, and the beauty of the canal banks. Visiting West Lake, a famous scenic spot by night was also a highlight. We would also like to thank our hosts for taking us to the Lingyin Scenic area, with its ancient temple and Zen Buddhist statues, and for introducing us to the varieties of local tea during the tea ceremony.
Thanks to EQI, we returned to Calamvale Community College with a heightened appreciation, not only for Chinese culture and food, but also for the perspective of Chinese students studying in our College. As a school with a significant number of students from mainland China who come to study at our school, this visit has helped us to appreciate and better understand how our students must feel when they first arrive at our College. Through this visit, we have developed a greater connection to China and to the experiences of our Chinese students.
Supporting Our Students Mastering English
At CCC we welcome international students of all ages. We recognise that the English language needs are very different, and we have a team of eight caring and experienced educators to support students to make the progress they need to be successful in all subjects.
Making friends with their English-speaking  class-mates, and engaging in regular lessons are all excellent ways of improving English through immersion. However, we also recognise the importance of students receiving dedicated English language lessons, where they learn vocabulary, grammatical structures and broader language skills.
On entry to the school, all students receive a language assessment to determine their level in each of the macro-skills (listening, speaking, reading and writing). Students are assigned a bandscale level (1-6) to ensure that they receive targeted support according to their specific needs.
In the Junior School (Prep to Year 6), students are withdrawn from their mainstream classes to receive very small group (8 max) English lessons. These lessons run 2-5 times a week, depending on the bandscale level. In Year 5 and Year 6, the aim of the lessons is to prepare students for entry into secondary school. Two afternoons a week, after school, we run a Support Club where EALD stduents can attend to receive additional support to complete homework. This is particularly beneficial where parents have limited English to help their children at home.
In the Junior Secondary School (Year 7 to Year 9), EALD students are allocated to a smaller class (max 20) and engage in lessons taught by specialist maths, science and English teachers who are also enthusiastic teachers of language. A teacher aide also supports students in these classes. These classes allow students to learn English language through the content of the subject. Lessons are challenging in content, but scaffolded in language use. Progress in bandscale levels are closely tracked, to ensure that students are prepared for Senior years. Two afternoons a week, after school, we offer additional assignment and homework support at EALD Club.
In the Senior School (Year 10-12), students are supported through their chosen pathway. International Baccalaureate offer lessons in Chinese A (first language) and English B (additional language). We also offer English as an Additional Language as an ATAR subject (university ranking), and we provide in-class support to students who choose Essential English as their pathway. We aso encourage stduents to study their mother tongue through Distance Education courses where possible. Senior EALD students can also take advantage of an array of tutorials and after school support.
Throughout their time at Calamvale Community College, our international students feel well supported in their English and they make very good progress. Ultimately, our aim is that students confidently and successfully access the curriculum, eventually without support needed.  We find our younger students learn English very quickly and within 2-3 years no longer need any additional help. This is very rewarding for us.
Tips to Improve English
Read books, comics and English websites
Watch TV programmes and movies with English subtitles turned on
Make friends with English-speaking class-mates – arrange play-dates and activities at the weekend
Older students should be encouraged to live with an Australian family
Listen to English-spoken music
Keep a notebook to write all new vocabulary you learn throughout the day – and then try and use the new words yourself as quickly as possible.
In Term Three all APEX students will be participating in the world-renowned ICAS Assessments. The assessments allow students to extend themselves academically and take up the personal challenge of competing in an international assessment.
APEX applicants for Year 7 2021 have recently sat the ACER Cognitive Abilities (CogAT) test on Saturday 13th June and in Week 10 will attended interviews. The APEX team wish to acknowledge the high standards of applications received this year and are looking forward to meeting individually with all applicants.
In Term Three Year 9 APEX students will discuss how the strong foundation of skills and habits built in APEX could lead them to experience success in the two streams of senior secondary that prepare students for tertiary education. Students will discuss the unique university pathway, the International Baccalaureate Diploma Programme, that is available at Calamvale Community College.
Leos are young people who want to make a difference. Aged between 11 and 18 years, Leos are the youngest members of Lions Clubs International. They get together to deliver projects that will help to make the world a better place- one step at a time! Past projects include: refugee food donations, working with the Mater Hospital, breast cancer care packages, cash and resource donations to families in our community, bake sales, sponsoring Calamvale Junior School projects and many more. Our purpose:
To promote service activities among the youth of the community to develop the individual qualities of LEADERSHIP, EXPERIENCE AND OPPORTUNITY
To unite its members in friendship, fellowship and mutual understanding

The Leo Club is looking to start back up Term 3, 2020. Any students in year 7-12 who would like to join, to please email your interest to Leo Club Advisor, Mrs Thach, at tthac13@eq.edu.au.
Thank you for your patience with our LookOut Program for dropping-off and pick-up students this term.  I understand the frustrations, but please rest assured I have listened to every complaint and suggestion.  Unfortunately I have no authority to manage traffic and carparks outside the College fence and so earlier this term I have collated our efforts to address the issues and attached some samples from parent suggestions and sent the letter below to our elected representatives at Brisbane City Council and State Government levels.
In order to continue to provide an industry experience for our Certificate II/III in Hospitality & Certificate II in Kitchen Operations students, 3 Trees has been continuously evolving to reflect the impact of COVID-19. Term 1 ended with customers unable to even enter the café and now whilst we can welcome guests back in, we have chosen to remain takeaway only at this stage. The students have become more aware of hygiene and safety, whilst supporting us on our journey. We have seen this as a positive experience as we have been able to work together to review our service styles and menus, and consider ourselves very lucky as we have been flexible enough to not have to close our doors, even being able to extend our trading hours. We look forward to a time in the future when we can welcome the public back, and also offer dine in experiences. We will keep you updated on the CCC Facebook page – stayed tuned!
At various meetings held in Term 3, we will be consulting with parents and students about our existing BYOD and mobile phone policies.
Whilst most of our students have access to a digital devices, some do not. Since the weeks of learning@home during the Covid-19 pandemic, we have found more flexible ways to learn using our digital devices. Whilst computers are not essential to learning, they are very useful devices and our students have significantly developed their capacity to use these, as have all staff. The College has a proposal to support families in accessing digital devices for learning in 2021. This will involve a payment made over three years for the use of the device and more details will be provided in Term 3.
Our P&C have brought to the College Administration's attention, issues regarding mobile phones. From the College's perspectives phones can be a very useful device, with a calculator, web access and a range of apps that are useful to students. The same device circumvents Education Queensland's filtering services, making social media accessible to students throughout the day. Phones also provide easy access to videos, music and photos which are frequently air-dropped to large numbers of students in the immediate vicinity, which is not desirable.
We are open to a community discussion and development of mobile phone policy that will provide the basis of the College response to issues arising from mobile phone use.
I would like to recognise the contributions of parents and resilience of students during this last term of learning at Calamvale. Whilst many students have flourished, we recognise that it was a very different way of learning to what we had planned at the start of 2020. It was delightful to see our students taking positive action towards acts of kindness on Friday 19 June, when we celebrated our inaugural Kindness Day. It was a lovely way to lead our Year 7-10 students into their exam block during week 10.
In Semester 2, we will see some significant changes in our staff for a range of reasons. We have some staff returning and leaving from maternity and long service leave which means that we must say goodbye to a number of our staff who have been on contracts with us. I would like to say thank you and goodbye to Dr Gary Lake, Sean Lans, Nia Eaton, Anita Parakh-Morgan and Warwick Comber. We will be welcoming back Huon MacKinnon-Farnworth, Michelle Bullion, Sherri Lilly, Theola Mason and Rebecca Robertson and new to the College will be David Jiang and Renee Dillon. Due to these variations, there will be a number of changes occurring to student timetables. All students will be issued with a new timetable on Monday 13 July. We will be beginning the new Semester with an assembly, so all students should go to the Sports Hall on the first bell at 8.25am on Monday 13 July. They will receive their new timetable during lesson one. Throughout the first week of the Semester, students will cover sessions on creating or re-connecting with essential agreements in their classrooms, upcoming assessment for the term and appropriate study skills and goal setting to ensure your child is reaching their potential. In Week 2, you will be emailed the Semester 1 report card for your student. From Week 3, teachers will be conducting phone interviews for Student Led Conferencing. Information regarding how to book an interview with your student's Connect teacher will be released with the report card.
Please note that in Semester 2, we will be continuing to adopt our blended approach to learning in the classroom. Consequently, as per our BYOD (Bring Your Own Device) policy, every child is required to bring a charged laptop or ipad to school every day. These will be audited during the assembly on Monday 13 July.
In the meantime, I would like to wish you all a safe and relaxing holiday, and we look forward to welcoming your student back to us for another successful Semester at Calamvale Community College.
Secondary School updates and reminders
We are now several weeks back from online learning and it is timely to remind students and parents our College expectations and inform you of some changes that have occurred due to the ongoing relaxation of restrictions.
Student time management: In week 6, assessment planners were emailed to parents and students. Please work with your student to assist them to use this planner to manage their time to ensure they stay on track to submit assignments and study for exams for each of their subjects.  During Connect time (Tuesday Lesson 2) over the past two weeks, students have been learning about study skills and tips to better prepare for their assessments. Please note that the results that students achieve in subject in year 9-11 will be used as pre-requisites for entry (and continuation in) General subjects.
Student attendance and timeliness:  The first bell rings at 8.25am.  Students are expected to be at their class door by 8.30am at the latest. Be aware that traffic is not an excuse for being late.  All students are expected to be in the College on time to their first lesson of the day.  Please be aware that after 9.00am each morning, students must enter via the front gate near administration. All other gates will be locked. This is to ensure the safety of the student community and to limit community members from entering the school grounds during learning time.
Students entering and leaving the school grounds: Thank you to all of our students who have quickly adjusted to the new process of entering and leaving through the senior and back gates. Thank you also to the parents who have adapted to our pick up routine in the afternoons. We remind you that students can wait to be picked up by parents at the top basketball courts. Parents can drive up the gravel road to collect students from here and then head straight onto the access road near Beaudesert Road.
Uniform: The weather has started to become cooler, and all secondary students are reminded that they are expected to wear their ties and all students are only permitted to wear school jumpers (College branded jumpers, or plain navy with no hoods or branding). A reminder that tracksuit pants are not a permitted part of our uniform. Please ensure that your student is equipped with all items of our uniform and that they leave home each day in full correct uniform. Dress Code  If students are out of uniform they will not be permitted to enter the classroom and will be directed to the Uniform Loan Room.  Students will be required to change out of their incorrect item and into a school loan item. This uniform loan room is able to be opened due to the new relaxation in COVID requirements.  A number of procedures have been implemented to ensure the uniforms adhere to the current health advice.
Students collecting uniform items
Students attend Uniform room if they are out of uniform. Uniform Attendant to interview and issue slip. Uniform Attendant to wear gloves prior to students entering the room.
Students to use hand sanitiser as they enter the room. Students are to be issued with uniform piece and an antibacterial plastic bag (new bags will be used each day for each student).  Students place their piece of clothing in the plastic bag.  Uniform Attendant will tag bag.  Student exits room.
Uniform Attendant to remove gloves, wash hands and use sanitiser.
Students returning uniform items
Uniform Attendant to wear gloves prior to students entering the room.
Students are to use hand sanitiser upon entering.
Students are to enter change rooms with antibacterial plastic bag containing their original clothing item. Students place used uniform item in tub as they exit and place plastic bag in the bin.
Items of returned uniform are to be washed. Shoes are to be disinfected and be reissued the following day.
Uniform Attendant to remove gloves, wash hands and use sanitiser.
2020 Year 12 Formal Information
We can now confirm that the formal will be held at CCC and will be an amazing 'one of a kind' event.  As we prepare bookings for flooring, furniture and very impressive room-conversion decorations, we will keep you informed.
There are still rumours, the latest being that the tickets will cost $200.  As I wrote in the email home to parents on June 9, the College will seek to subsidise this event.  The ticket price will remain the same although there will be no family photos. The tickets are normally approximately $140 and the students have fund-raised to reduce this cost, this year is unlikely to be any different.
The Year 12 formal will go ahead on Thursday night August 13th, although Rydges is unable to host our senior cohort in a manner that will allow the students to enjoy the event, due to restrictions. CCC will subsidise the formal so that we may hold a very elegant event in the gym, which will be unrecognisable with wall screens, and props. This is a one-off for 2020 which has been a particularly difficult year for the seniors. Unfortunately, whilst there will be a photographer for the students and a photo booth, we cannot have family photos due to the crowding – so these should be arranged prior to arrival. We will have the car parade but no pre-formal event as we cannot use share plates, drinks or allow gathering of adults. Information will continue to be made available via email to Year 12 families.
As we approach the end of the first year of the new ATAR system (only 14 weeks before external exams) and as we prepare for our current Year 9 and 10 students to enter that system, we are preparing to share our learnings with both parents and students. The following information and further detail will be shared with parents and students at our information nights in term 3.
Every year 100% of our seniors graduate with a Queensland Certificate of Education (QCE). The QCE remains with us however it has become more complex to calculate. For students enrolled in ATAR subjects, mathematics and science results are dependent upon external exams for 50% of the grades achieved by students and Humanities for 25% of their grades. Schools can no longer reliably calculate whether students will have accrued sufficient points to effectively secure the QCE. Applied subjects are more predictable however Essential Maths and English still have an external exam component. In addition, the points accrued by certificates towards QCE and ATAR have changed, as has the rank-entrance to tertiary institutions of certificates and diploma level qualifications.
The more certainty our students can have about their subject selection, the more likely they are to achieve successful outcomes in Year 12. The more likely they are to secure their QCE and the next stage of their learning or work life. To that end, we are offering our students entering years 10 and 11, dedicated pathways instead of a collection of subjects. These pathways will lead students toward their chosen fields of employment via tertiary study, TAFE/certification or directly to work.
At next term's Information Evenings for Years 9 and 10, five pathways will be presented to students.
In order to deliver these pathways, we require a more flexible day structure. We are proposing a flexible timetable one day a week.  This will provide a more personalised learning program.  On the flexible day, IB and ATAR students will operate on a traditional timetable with High Level subject study opportunities for the IB stream.
Students studying diploma and certificate courses will use this day to access their courses through our registered training organisations or through CCC delivery of modules.
Students enrolled in TAFE or traineeship will be encouraged to attend these sites on this day, although there is some flexibility, in doing so students will avoid missing four subject classes and being required to complete the work outside of school time and without direct teacher support.
Below is the proposed combinations of subjects that will deliver our best options for our students.
There is much more to discuss and questions to be asked.  All of this will occur in term 3 as we endeavour to provide a more responsive learning program for our senior students.
During iTime this week, Year 12 students were given an opportunity to learn about post-Year 12 pathways and QTAC applications. A copy of the presentation slides is attached along with the current information regarding open days for tertiary institutions. Students have been, and will continue, receiving information via the shared OneNote "Well-being and Career Hub" and regular updates via email.
Every Year 12 will receive an appointment time (regardless of ATAR, Diploma, Non-ATAR or IB) to meet with a guidance officer during Term 3. It is the responsibility of students to attend their allocated appointment time. For this appointment it is expected that students wishing to make QTAC applications have with them their "Guidance Appointment QTAC Preference Sheet" (see attached) completed and signed by parent/caregiver. Students are also encouraged to develop a list of any questions or discussion items to bring with them to their appointment. Students on a non-ATAR or vocational pathway will also be given the opportunity to meet with the guidance officer to discuss pathways and/or further study options.
All students who attended the presentation have received a copy the QTAC guide. The information contained in this guide is also available online via the QTAC website (www.qtac.edu.au). Students with VET qualifications (Cert III, Cert IV and Diploma) are eligible to apply for some universities and courses offered via QTAC. Please note, that students have been asked to use the adjusted ranks (not unadjusted) as their guide to receiving a successful offer in a course. There are details within the presentation slides regarding preferences courses and key dates.
Once students have completed their guidance officer appointment it is their responsibility to complete an application via the QTAC website. QTAC charges a fee of $45, which allows for three free changes of preferences (meaning students can change their preferences when ATAR/IB results are released –provided the closing date has not passed for their chosen course or offer round). It is also the student's responsibility to ensure all necessary documentation is uploaded to QTAC, including EAS scholarship details, prior to any deadlines.
Guidance Appointment Preferences Sheet
The Diploma of Business provides an alternative pathway to the ATAR score for students into tertiary study.  In 2020, the Dip. Business is providing a rank of between 82 and 87 ATAR equivalence.  Commencing in Semester 2 will be our next intake window for the Diploma of Business, and will be made available to year 10 and 11 students meeting pre-requisites for course completion. This qualification has proven to be very popular and represents significant opportunities not only for future employment, but also for university entrance at a selection of local universities. We will continue our successful partnership with Axiom College as the external RTO and coursework provider, however we will be moving into a model where bv one of our own staff members will be delivering the face to face lessons to our Calamvale Community College students. This transition will significantly reduce the cost of the Diploma for students who enrol semester 2 in 2020 and beyond. Further details around course structure, price and enrolment in this course will be available to students and families.
Secondary Sport will adopt a dynamic new look in semester two. Students across the Secondary School will be exposed to exciting new opportunities that will raise the profile of sport within the College. Our developing athletes will now be presented with opportunities that they have never been presented with before which include entering Queensland All-Schools competitions that pit the best players in the state against one another and also the opportunity to play against new schools from outside of our school district. We are very excited for students to experience these new opportunities and immerse themselves into our new sporting culture. Go Wolves!
Calamvale Wolves Sports Department Proposal
Brenton Male – Secondary Sports Coordinator
This week, we have embarked on a timetable change which has taken effect as of Wednesday 10 June. We are trialling a swap between Lesson 2 and 4. This change has been made so that we can capitalise on the staff who are available at the school and to increase engagement into our iTime activities. All students in year 7-11 have chosen either mainstream iTime, Sport, Hospitality or Musical. Students in year 12 have been streamed into either Study Skills or Essential Maths Tutorial. Below is further information about each of the offerings
iTime Year 7-11:

Year 12 Study Skills: Students who are studying 3 or more General Subjects in yar 12 will be attending weekly study skills sessions. These sessions are aimed at building the student's capacity to use high yield strategies to improve long term memory capabilities in preparation for external exams.  Students are enhancing their study planning habits, developing effective study strategies that can be implemented now, as they work through their final unit of work before exams.  Students are being provided with time to put their study habits in place and next term will focus on the real test preparedness hints and tips.
Year 12 Essential Maths Tutorial: In the Essential Maths tutorial we are analysing the Common Internal Assessment task and devising strategies to work through solutions for each style of question. We are also encouraging the students through this time to critically analyse their Problem Solving and Modelling Tasks, so that they follow the processes involving problem solving. Students will then be able to better understand the requirements of the Essential Maths course and complete it successfully.
Musical Year 7-11: Unabowed and indefatigable, the Arts Department refuses to let 2020 be the death of CCC's proud tradition of entertaining school musicals – we are back and working tirelessly to salvage our production of Footloose. Whether it is ultimately seen by an audience or not is in the hands of the fates, but students are still being given invaluable rehearsal and performance experience – with an all-acting, all-singing and all-dancing cast giving their all, and a hardnosed, creatively inspired crew assisting with everything from costumes and props, to microphones, lighting and front of house.
Hospitality iTime Year 10 and 11: Students studying either a Certificate II/III in Hospitality or Certificate II in Kitchen Operations at Calamvale Community College have had the option of choosing Hospitality during iTime. This session is part of our Signature Program where students have the opportunity to go beyond the classroom to explore the industry and also develop their skills further in order to support 3 Trees operations. We are also working with our industry partners within the Global Competency context, to establish projects for our students to participate in, which incorporate charity and sustainability opportunities, once COVID restrictions are lifted.
Sport Year 7-11:  Due to Covid-19 restrictions Interschool Sport will look different for the remainder of term two. Each Wednesday students will remain with their current Summer Season Interschool Sport team to participate in a mixture of activities. These activities will relate to the sport they selected and will include team training, skill development, team strategy meetings and inter team tournaments. This is a very exciting opportunity as it allows the teams to further immerse themselves into their chosen sport and further enhance their sports specific skillset. Interschool Sport has also transitioned from session four to session two each week which will allow students to participate in their sporting endeavours earlier in the school day. With regards to the Winter Season of Interschool Sport it is currently postponed and we will provide you with further updates in the near future. (edited)
Platypus Prep, Year 1 and Year 2 classes had an Immersion Day to celebrate Chinese Culture. We were open-minded to trying new things and participated in a range of fun activities including painting designs on fans, practicing our Chinese writing and numbers, making a yummy edible teacup, colouring a Rat for Year of the Rat and playing some Chinese games.

Our favourite activity was leading our partner, who was dressed as a Chinese Lion, by playing a drum. Miss Chen demonstrated how to make Fried Rice and we got to taste some, the students all agreed it was delicious!
At the end of the day we watched a Dragon Boat Race then reflected together and thanked our teachers and teacher aides for organising the Immersion Day. Students got to take the items they made to show their families.
We had a wonderful time celebrating and can't wait for Semester Two!
Junior School Report Card Information
At Calamvale Community College, we value ongoing communication between home and school and seek to make this communication as authentic and valuable as possible. We are always seeking to ensure that information provided enhances your understanding about your student's current learning and helps you support their learning.
In Term 1, prior to the online learning period, parents had the opportunity to discuss student progress with the class teacher during oral reporting interviews. Some of these were held face to face and some were conducted as a telephone interview.
With the disruption to face-to-face learning and the onset of COVID-19 restrictions in schools, we have made the decision to delay our academic reporting period until next term.
You will receive your student's academic report card on Friday 7 August (Term 3 Week 4), a delay of four weeks.
The Semester 1 formal report card will consist of achievement, effort and behaviour grades for key learning areas as well as generic subject comments. The final global comment will address the individual student's progress.
A parent teacher interview affords parents the time and place to connect with teachers, discuss assessment items, review student work, share information and communicate a plan to enable the student to move forward with their current learning. After receiving your academic report, you have the option of making contact with the classroom teacher if you require an interview. You can do this by communicating directly with the classroom teacher via email or through the regular classroom communication channels.
Thank you for your support.
Yours sincerely
Jackie Welch
Junior School Principal
Term 3 Uniform Shop Hours and Containers for Change is coming back!
Uniform Shop Hours
Normal Hours will resume on 13 July 2020 – Appointment Only!
Monday             8.00am – 12.00pm
Tuesday                   CLOSED
Wednesday        8.00am – 12.00pm
Thursday           2.00pm – 5.00pm
Friday                8.00am – 12.00pm
Years 3 to 6 BYOD- BRING YOUR OWN DEVICE
It's great to have our students back in the classroom and learning face to face however, online learning brought to the forefront positive aspects of using a device to enhance and engage students' education. In order to continue this great work, it is important for students in Years 3 to 6 to bring their compatible device to school.
What are the benefits of my child having a device at school?
From Year 3, CCC students bring their own Apple iPad to school to use in a blended approach to their education. While maintaining regular bookwork, students also use their devices EVERY DAY at school in the following ways:
* SeeSaw to access reading materials, activities, record their reading and upload their learning activities while allowing teachers to give written and oral feedback
* Applications like Matific, Literacy Planet and Reading Eggs
* As a tool for research in their inquiry units
* To record their learning in text, visual, photo or video form
How do I know my child and their device is safe at school?
CCC has a Responsible Use of technology Policy to ensure iPads are kept safe and the students using them are also protected:
* Devices stay in school bags before and after school (there is no unsupervised access to iPads)
* Devices must come to school in a protective case
* Upon entry to the classroom, students follow the classroom procedure for the safe storage and use of iPads
* Students do not access their iPads during breaks. iPads remain in a locked classroom
* Students access the internet using the school network allowing access to appropriate sites only
* Teachers use the 'Classroom App' to adequately supervise individual iPads
* Students participate in lessons around the responsible use of technology
For students who do not bring their own device to school, they may share in a limited number of devices allocated to the Learning Community.
What happens when my child goes to Secondary School?
Students may continue to use their iPads in Junior Secondary School. Alternatively, from Year 6, students are permitted to bring a laptop to school. A device is an investment in your child's education now and in the future!
CCC students are encouraged to bring their own device to school every day to enhance their learning opportunities and fully engage in the all aspects of the curriculum. For more information about BYOD and the Responsible Use of Technology Policy, please visit the College website https://calamvalecc.eq.edu.au/extra-curricular/computer-and-internet
Did you know…
From Year 6, CCC students can bring a device to school that is either a laptop or an Apple iPad! Students will continue to use this device throughout Junior Secondary. From Year 10-12 students are expected to bring a laptop device to school every lesson every day.
Bringing a device to school enables students to…
Facilitate Inquiry learning through accessing educational sites and research material
Use OneNote in each of their subject areas to access subject material, produce work and access ongoing feedback from their teachers
Engage with Education Perfect as a study tool to reinforce concepts in class and at home
Access emails and easily communicate with their teachers
Access timetables and Connect notices to be up to date with College events
CCC students are expected to bring their own device to school every day to enhance their learning opportunities and fully engage in the all aspects of the curriculum. For more information about BYOD and the Responsible Use of Technology Policy, please visit the College website https://calamvalecc.eq.edu.au/extra-curricular/computer-and-internet
Welcome from the College Principal
The second International Journal comes to the readers in very different circumstances with the effect of COVID-19 throughout the world. This is a new experience for educators, students and families.
Our international student base for long term students remains strong and we look forward to welcoming new international students to the college, as well as education professionals and study tour students when the restrictions are eased.
All of us have learnt to adapt to the new environment, as the world slowly moves towards a new normality, lets ensure that our global connections remain strong.
I wish you all well and enjoy the reading of articles and updates contained in Volume 2.
Our 2019 International Year 12 Graduates 
Primary Year Program (PYP)
International Baccalaureate/ISP News
"Learning another language is not only learning different words for the same things, but learning another way to think about things"
– Flora Lewis
"A mind that is stretched by new experience can never go back to its old dimensions"
– Oliver Wendell Holmes
Being an IB World School as well as a state school with one of the largest international student populations means our student body enjoy many benefits; socially, linguistically and educationally.
Our international students thrive in our College where over 60% of our students are multilingual, who are naturally internationally minded and thrive in the microcosm of multiculturalism. Here they are able to establish further community connections at both global and local levels as well as acquire English in a fully immersive environment.
Our growing IB Diploma Programme, caters to aspirational and highly academic students aged 16-19 from both local and international enrolments. Students complete two language subjects (mother tongue and a second language), a humanities, a science (or two), mathematics and an optional Arts subject. IB students are covering content that is at a first-year university level in their Higher Level subjects. Diploma Programme graduates, on successful completion, gain an IB score which is recognised worldwide and highly desired by universities on all continents. As international mindedness and understanding cultures through language is a main philosophy of IB, students who are multilingual have a natural advantage.
At CCC, we offer Chinese-speaking students the opportunity to study Language and Literature in their native tongue; Chinese and we are the only school in Queensland to do this. This means that Chinese-speaking students read, study, write, speak, interact and learn completely in Chinese and sit their external exams in Chinese. Students then choose English as their second language at a simpler acquisition level and undertake all of their remaining subjects in English. Students who meet the characteristics to obtain an IB Score then have the added advantage of joining 21% of graduating IB students with a recognised Bilingual IB Diploma.
International student applications for the IB are to be submitted via our College International Students Manager, dhep0@eq.edu.au along with supporting documents, such as most recent report cards. Students need to be in the top 85 percentile across a range of subjects to be eligible. An English scaling test may be required before an interview is conducted. It is preferable that international students enrol and begin their education in Australia in June/July of Year 9 or 10. Further information and subject handbook is available on our College website: www
The three profiles below are an insight into the perspective of some of our ISP and IB students
Katniss Hsu
Wade Lin
Sabrena Kuo
Design at Calamvale Community College encompasses several subjects including Design, Digital Technology, Food Technology and STEM in year levels from Prep to 12. This area of learning is extended beyond the classroom with students participating in lunch-time and after school clubs, internal and external competitions and excursions to University Design Faculty and prominent city architectural buildings.
Students learn skills that help solve real work problems and represent their ideas in multiple ways through drawing, creating prototypes of architecture models, products, services and graphic designs.
Calamvale's 2019 DUX – Christine Le
Then and Now!
Le Nhu Huyen (Christine) – College DUX 2019 – Achieved the highest academic achievement in Year 12.
Christine arrived in Australia in 2017 as an international student. She commenced studies at the college in Term 3, 2017.
Since graduating from the College, she is now studying a Bachelor of Vision Science at Queensland University of Technology.
Christine was the first International student to receive the DUX Award.
Language Assistants Program 2019 – WEP
The college has established strong links with the World Exchange Program (WEP) and for the fourth year were thankful for the support of WEP who in collaboration with the college were provided with a language assistant from China, Shunshan Shu (Angie). Angie was able to assist both our Chinese and Korean students for three terms, being a fluent speaker of both languages.
DE International – Taiwan Teacher Assistant Program
Jing Lian Lou (Ellen) joined the college in Term 3 for two terms. She assisted students studying Chinese in all year levels.
Angie and Ellen assisted our students greatly, enjoyed their time at the college and hosting by home-stay by members of the college staff.


Both Angie and Ellen have continued to further their education in teaching in their home countries
Indonesia Chefs Visit – Vocational Culinary Arts program
The college hospitality team hosted 10 VET teaching chefs from Indonesia for 3 weeks. The chefs observed and participated in student lessons and observed culinary practices at the Royal Pines, Sirromet Winery and the Sofitel in Brisbane.
The program designed by the college was a valuable experience for the visiting chefs who normally attend Paris for this program.
A highlight was the lunch on the final day, Indonesian delicacies prepared by the staff and the hospitality team.
Our hospitality commented on the unique sharing of ideas and practices and themselves learnt from the program.
Japanese School Visit 2019
Last year in June, 8 Students and 2 Teachers went to Japan for an 8 day Cultural and School exchange trip.
During our short stay in Japan we crammed in a lot of activities and were "on the go" the whole time. We visited three Schools. Two were for Taiko exchange and the other was our Sister School Tama Meguro Junior High which is located in central Tokyo. Upon arrival at Tama Meguro, we received an official welcome and spent the day experiencing Japanese Culture and daily life in a Japanese School. We spent a day at the Taiko Lab where we had a two hour Taiko lesson as well as performing two pieces at a Taiko Concert that evening. We went to a Flute making work shop where we got to make our own Japanese Flutes and we also had a traditional dinner with a Japanese family outside of Tokyo.
From a tourist point of view, we experienced many highlight. Just being in Tokyo and seeing the sights and sounds every day was a highlight. But the main highlight was our day trip to the Ancient City of Kamakura which is located about an hour south east of Tokyo.
Each student had many positive things to say about the trip and their personal highlights and favourite moments are many and varied. Here are some of the things students mentioned they liked. Riding the trains. Visiting the 7/11 at the end of a long day and buying snacks. Seeing the City lights of Tokyo at night. Interacting with students at the Schools we visited. Playing Taiko with fellow Taiko Students at the Schools. Doing Calligraphy. Being part of a Japanese Tea Ceremony. Performing at the Taiko Concert. Going shopping in down-town Tokyo. The traditional Japanese rooms we stayed in. Experiencing different culture and just getting to know each other better.
All in all it was a very successful trip. We look forward to our next visit to Japan.
The College was honoured to host students from Kaohsiung Girls' Senior High School, Taiwan and Nantong Qixiu Middle School in Jiangsu Province, China.
Both visits occurred in Term 3, 2019 and students took part in English language lessons, class integration activities at our college and external excursions. Students stayed with host families from the school community.
The close bond remains between the schools, the relationship with Kaohsiung school extends 5 years and with the Nantong school being 3 years.
In previous years, students from Calamvale Community College have visited the schools in their home country.
International schools Visit in 2019
Events 2019
Da-Feng Symphony Orchestra Performance (Taiwan)
The group members are composed of graduates of the Da-Feng Elementary School Symphony Orchestra and were visiting Brisbane to perform at the 2019 Brisbane International Arts Festival. Our students were treated to an excellent performance by the Orchestra.
Chinese Youth Goodwill Association (CYGA) Performance & Workshops (Taiwan)
The CYGA impressed the students with performances of the Diabolo, Acrobatics and Ribbon Dancing. CCC students participated in workshops with the CYGA performers. The CYGA performers were also in Brisbane to perform at the 2019 Brisbane International Arts Festival.
Osaka School of Music & Dance Collaboration (Japan)
For the third year running, students from the Osaka School of Music schools based in Tokyo, Osaka and Fukuoka and Sapporo visited the college and performed for CCC students. The Japanese students and CCC students who were part of the cast of Beauty and the Beast combined to perform 'Belle'.
Fumiko Yamazaki – Music Workshops (Japan)
The college was honoured to have Fumiko, a professional musician from Japan who plays the piano, vibraphone, marimba, Japanese drums and percussion instruments made from bamboo, visit the college and delivered workshops to our music students. Fumiko performed a concert for our music students and their parents in CPAC. This was the second visit by Fumiko to the college in as many years.
The college hosted Principals, teachers and other education professionals from the International Exchange Association for Education & Culture (China), Hong Kong Baptist University (Hong Kong), Korea Education Development Institute (South Korea), New Taipei City Yuteh Private School (Taiwan), Longquanyi District Education Board (China), Kalorex Schools (India), Ministry of Education (Kingdom of Saudi Arabia) and Ping Tung High School (Taiwan).
Education sessions were delivered on the Queensland Curriculum, National Curriculum, Programs for Gifted Students, Programs for Dis-advantaged Students, International Programs, English Language Support for International Students, Building an Effective Teaching Team, School Leadership for P – 12 Schools, Primary Year Program, International Baccalaureate Program and Teacher Collaboration.
Other programs provided included work-shadowing of the Executive team, work-shadowing / collaboration of the teaching team, classroom observations (both sub-schools) and campus tours of facilities and showcasing areas of excellence.
Inbound Study Tours 2019
The college hosted student study tours from Admiral Farragut Academy (TianJin, China), Tama Meguro Junior High School (Tokyo, Japan), Okayama Sojan High School (Okayama, Japan), Bangkok Metropolitan schools (Bangkok, Thailand), Taichung Girls Senior High School (Taichung, Taiwan) and Hangzhou Primary Schools (Hangzhou, China).
Students engaged in English language lessons, class integration, sports & cultural events, external excursions and many of the schools students were home-stayed by the College community.
Principals News – Learning Across the College
The Junior School is using a platform familiar to parents and students, Seesaw.  This platform has versatility and the opportunity to include a wide range of learning styles as well as built-in parent interaction.
Secondary School will predominantly use OneNote, with which our students and many of you are familiar.  A number of faculties and the IB program will branch out into Collaborate and EdStudios to meet particular needs.
All students have the necessary logins and access and if there are problems, then our teachers have a line of support directly to our Tech Team available to them. This support is not directly open to the students; they gain access via their teachers.  The College has endeavoured to make contact with all families to gather information regarding devices at home and Wi-Fi or connectivity in order to provide some paper learning resources which will be posted out to families in the event of a school closure next term.  These resources will not match online learning but will provide links to curriculum and valuable learning opportunities.  The frequency of mail outs will depend on access to the College and the length of time we are online.
Learning online is not a replication of face to face learning; it is a new and different way of engaging.  Whatever we might hope for, students are not going to follow the timetable of school, not least because they might not have access to a device at the 'regular' time of the lesson.  When students choose to do their learning and the availability of devices in the household, will be impacted by sleep patterns, household routines, the presence of siblings and parents/carers.  We may find that students develop independence, expand their agency (their voice in their learning) and learn to use tools and strategies that they otherwise might not have learned; that will be a welcome outcome from a difficult period in their lives.
Community Engagement and Wellbeing
To support parent engagement, we have put in place a number of processes which will assist us and you in tracking our students' engagement, reporting their participation to parents/carers, monitor student welfare and provide us with feedback as to the quality of our lessons.
Following this email will be emails from both Sub-School Principals providing details specific to their school.  There will also be an IB email, tailoring this information to that course's format and expectations. Our newsletter will provide all of this information in an easy to access format and will be sent out on Friday afternoon this week and again at the beginning of the school term.
In addition to the curriculum-based learning, it is our intention to provide separate information and activities that will support students' mental health and wellbeing, engagement with others and in maintaining a positive attitude.  There will be Global Competence sessions available in Week 1 for secondary students and some wellbeing activities:  mindfulness, brainbreaks and positive education sessions for all students across the College.  We will build on these as the term progresses.  Year 11 and 12 will have access to QTAC preparation and career planning.
It is always important that parents monitor students' use of technology, taking care to check that the use is appropriate.  CCC will not take responsibility for student behaviour on any platform other than those supervised environment that we are sharing.  We have teachers, Heads of Programs and Deputy Principals scrutinizing the spaces that we have authored. Each of the sub-school letters has information for parents on how to monitor students' online behaviours.  It should be stated, that any inappropriate or defaming use of our staff's online persona, voices or videos, or indeed the placement of CCC activities, photo or video onto a public platform will be dealt with in the most serious manner, with consequences which could, among other things, disconnect students from the online learning environment.
Junior School Online Learning
In the event of a school closure in Term 2, it is important that families have some further information regarding online learning.
Lesson Delivery:
 Teachers will be uploading lessons for the day every morning. This allows families to plan for access to learning if students are sharing devices across the household.
 Attached to lessons there will be teacher instruction (voice, video, written).
 As well as scheduled lessons, we also encourage families to find opportunities that do not involve a device, including the sharing of a story, enjoying a game together and spending time in the garden engaging with nature.
Monitoring of Learning:
 Teachers will be routinely checking throughout the day. Please take into account that teachers will also be preparing for subsequent online lessons throughout the day, so feedback will not be instantaneous and will range from an acknowledgement of receiving work, whole class feedback to the class or individualised feedback depending on the assigned task.
 If there is a specific question pertaining to a task or an issue with accessibility, we aim to address these within a 24 hour period.
Assessment:
 Teachers will be monitoring students' responses to learning activities on a daily basis and will adjust subsequent lessons/activities in response to this. This mirrors what happens in the classroom on a regular basis.
 During your child's online learning they will have formative learning tasks in Mathematics, English and Unit of Inquiry. These tasks are designed to provide information for your child's teacher on their current understanding of what they know and can do. This is not a test and will not be used to give your child an A-E rating. This will help your child's teacher plan for their next step in learning. Your child will need to complete these tasks independently as much as possible.
 Teachers will make an announcement with the learning activity so that parents are clear that it is a formative learning task.
Student Engagement:
 Just like regular school, every day counts as the College and parents work together to support students with their
continuation of learning.
 Teachers will be monitoring of task engagement during the day.
 Teachers and/or Deputy Principals will be making contact with families after a period of non-engagement with the
online learning platform.
Junior School Online Behaviour
Students in the Junior School will be accessing their learning through Seesaw. This is a closed platform which allows the teacher to allocate lessons to the whole class, small group of individual students. Students will not be able to see or comment on each other's work or see the individual feedback the teacher gives to a student.
It is important however, that parents continue to monitor their child's use of technology, as we predict that students will miss the social connection they have with their friends on a daily basis and will look for other opportunities and platforms to meet these needs.
The e-Safety Commissioner has provided support with information so that parents continue to monitor and ensure the safety of their students in an online environment. There is also additional information provided pertaining to some apps children may try to access to make a social connection with their friends. I strongly encourage you to take some time to explore the information
on this site.  Link
As we enter a two week holiday period, at this stage, we have no further information on what learning will look like for our students in Term 2. Please ensure you look for updates on our Facebook page prior to the commencement of Term 2 – Monday 20 April 2020 (Term 2 start date). As you would appreciate, this is new and unchartered territory for all of us, including
for you as parents and caregivers. I can assure you however, that our staff are committed to ensuring that our students continue with their learning in the event of a school closure after the break.
To all of you, we send our best wishes, we are a strong community and 'we are all in this together'. CCC will be there to support your children and continue their education through this time. Take care, stay well and stay home if you can.
Yours Sincerely
Jackie Welch
Junior School Principal
Secondary School Online Learning
Here are some details, pertaining particularly to Secondary School.  Whilst the information mirrors that of Junior School, it is structured and delivered differently to account for adolescent ways of learning.
Attendance and Engagement
Attendance will not be recorded on students' report cards for the coming semester, however it is vital that we monitor our students' presence online and engagement with their studies.
Teachers will record their students' online presence in their subject and each week will send a generic email home for that subject
If a student is not present online, for two weeks, you will receive a modified absence letter from our attendance officer, asking you to intervene to ensure that your students can and do engage in their learning. If there is illness at home or difficult circumstances – parents and carers will be able to communicate that to the attendance officer.  We intend to share this information but please be patient if we miss something or double up.  There will be no text messages.
Lesson Delivery:
Each teacher will be uploading the learning for a full week. Students will be able to manage the time they use to engage with their learning.
We will continue to use the Inquiry model to deliver learning, with provocations to stimulate curiosity, learning intentions and success criteria to enable students to self-check their learning.
We intend to include a range of ways of learning in each lesson package. There will be information delivery, activities to engage students in learning, opportunities for students to generate work and get teacher feedback, online tools and programs with variety being our tool for engagement.
There will be scheduled times when all teachers are present 'live' online so that students can virtually interact.
Do not expect 'live video conferencing' as you have seen on television, or in business. Whilst we have sought and achieved permission to use platforms such as Zoom, there are all sorts of protocols including parental supervision and 18+ limits as well as expertise.  We have investigated this and it is not our starting point for general classes.
IB classes in Year 10-12 may operate a little differently to the rest of the school to meet the needs of their curriculum. DP Mel Ellis will release information about this, in the coming days.
We are also considering Zoom as a learning tool for groups of secondary students studying instrumental music – if we intend to use this platform, there will be separate permissions sought from you.
Monitoring of Learning:
Teachers will engage with students across the week.
Student work that is submitted will be stamped indicating that it is received.
Drafts and formative pieces will be commented on with either written or recorded feedback with the usual turnaround times. Responses will not be immediate.
Parents who have concerns will contact the teacher directly, through existing channels and processes.
It is our hope that we can provide face to face opportunities for students to speak with teachers, complete experiments – all dependent upon the social distance and the restrictions that are in place next term.
Assessment:
How we collect evidence of student learning will be different when compared with a face to face class.  We will collect student samples over time, use Education Perfect quizzes, open book exams, written student responses.  There are many ways to assess a little differently to the usual format.
An assessment planner in week 2 will provide some information about timing throughout the term. We cannot provide definitive answers until we have a better idea of how school will be experienced and for how long we are online.
As usual, weeks 6 and 7 will be formative assessment weeks
There will be assignments given and collected with drafts due
IB students will continue their Internal Assessment items
Secondary School Online Behaviour
The e-Safety Commissioner has provided support with information so that parents continue to monitor and ensure the safety of their students in an online environment. There is also additional information provided pertaining to some apps that might be accessed by students to make a social connection with their friends. You are strongly encouraged to take some time to explore the information on this site. Link
At this stage, we have no further information on what learning will look like for our students in Term 2. Please ensure you look for updates on our Facebook page prior to the commencement of Term 2 -20 April (Term 2 start date). As you would appreciate, this is new and unchartered territory for our College, however, I can assure you that our staff are committed to ensuring that our students continue with their learning in the event of a school closure after the break.
To all of you, we send our best wishes, we are strong community and 'we are all in this together'.  CCC will be there to support your children and continue their education through this time.  Take care, stay well and stay home if you can.
Warm regards,
Sharyn Angel
Secondary School Principal
IB University Experience Days
The IB cohorts in Year 11 and 12 plus the Year 10 Prep class have begun the year networking and learning from various faculties, professors and experts at Universities across SEQ.  In coordination with other IB World Schools; Benowa SHS and Cleveland DSHS, IB students were able to visit a campus, sit in on lectures, participate in workshops, hear from past IB students and network with like-minded IB students.
The Year 10s visited Griffith University on the Gold Coast where the focus was on leadership and how everyone can be a leader and this is the year to develop the skills and build confidence in self, so that there is automaticity in the years to come.
Year 11 visited QUT, Kelvin Grove with a thematic approach to Extended Essay preparation and workshops targeted to academic research and writing as well as collecting and analysing data.  There was also a Q&A session with graduated IB students who spoke at length about how the skills they learned from the Diploma Programme prepared them for university.
Year 12 visited UQ, St Lucia with an interesting keynote presentation from Professor Ellerton on how to think and the importance of thinking and how AI technology will never be able to replicate the level of thinking that humans have.  Students also worked collaboratively on various science challenges as well as examining science data that will assist them with their upcoming Science IAs.
This was a great opportunity for our tertiary-bound students to be able to explore campus and sit in on lectures and workshops that developed their IB specific skills.
Enjoy our virtual Easter Hat parade from students in Prep to Year 2.
Introducing Ruben Bornez Fernandez – our Spanish Language Assistant
Rubén comes from Ciudad Real, in central Spain, where he recently obtained a degree in English Studies and Literature. Rubén hopes to become a language teacher in the future and will start a Masters Degree in Teaching after his stay in Australia. Over the past few years, Rubén acquired valuable teaching experience thanks to internships in the USA and Ireland, where he worked as a Spanish Assistant in universities. Rubén also has some experience with younger children and teenagers, as he worked as an au pair in England and as an English Tutor and football coach in summer camps. Rubén has recently completed a 150-hour course in teaching Spanish as a Foreign Language, including a brief internship, and is excited to put himself to the test with Australian students.  It is a dream of his to teach English to students as education and languages is a passion of his.
He is currently working with our Year 9 APEX students studying Spanish for the first time, as well as the IB Diploma Spanish students.  He can also been seen out on the football pitch as Assistant coach for our interschool football (soccer) teams.
We look forward to welcoming Ruben to our College for the semester and using his expertise in our language classrooms.
We are living in a time of change and our children and young people are more and more exposed to the debates around climate and are witnessing through the news, on social media, and first-hand the environmental catastrophes locally and around the world.
Now more than ever, we have a responsibility to alleviate any fears that those in our care may be experiencing and flip this situation so they can see not only the natural beauty of the world and value what is and what it can be in the future, but what they have to contribute and to know their voices and their actions are important.
We ask that you explore these issues with your children, perhaps around the dinner table in the evenings, and encourage them to recognise themselves as conscious risk takers and inquirers who have the capacity to make a difference.
In the Secondary School, we are now running 'iTime', an 80 minute session held every Wednesday as the last class of the day.
In iTime, students explore their own place in the world, value the skills they have and how they connect with others, and design projects that support the Sustainable Development Goals. This time
allows them to make connections with their learning, discover their passions, and seek ways to contribute to the larger community through Creativity, Activity, and Service. It is a valued and valuable part of their education and will enable them to thrive as local and global citizens and in their future career paths.  It is a space where students can contribute in the following ways:
Term 1: Recognise the importance of community and be able to connect with others while their own strengths and discovering their own interests
Term 2: Creating a product to give to others
Term 3: Designing and participating in a physical activity that they can teach others
Term 4: Producing a product or service to improve well-being in the community or for the environment.
Soon, students will be launching their e-folios (digital learning portfolios) which they will be able to share with you, demonstrating how they identify themselves as changemakers, and the skillset they have that enables them to contribute and to improve their own lives, those of others, and to  the environment. This program leads towards an assessment that is included in student term report cards under Global Competence and we value your support encouraging and checking in with your child so they realise that you are also invested in this goal.
To participate actively in this class, students need a laptop or ipad to be able to conduct their own research and document their learning through the portfolio process.  Students who do not have a device will need an exercise book and will need to undertake research online at home.
If you have any queries about this new program, please feel free to contact the school.
Best wishes and thank you for your support.
Pamela Curtin
Head of Global Competence
pcurt28@eq.edu.au
Secondary School Swimming Carnival
2020 Lantern Painting Competition
Congratulations and good luck to all the CCC students who entered the 2020 Lantern Painting Festival as part of the 2020 Brisbane International Arts Festival. Winners will be announced on Saturday 14 March.
Positive Education at Calamvale Community College
Calamvale Community College's wellbeing framework is based on positive psychology. Positive Education is the application of positive psychology in an educational setting. It is a framework that is based on the science of wellbeing and the strategies people can apply in their lives to experience a flourishing existence.
Character Strengths
It has probably been a while since you completed the VIA character strengths survey. Maybe some significant events have happened in your life since you last completed it. Please go to the following website to re-do the VIA Character Strengths survey. If you have not completed the survey previously sign-up to complete the free version.
https://www.viacharacter.org/Survey/Account/Register (use the live link above or type this URL into your browser)
Keep your eye out for more about Positive Education at CCC in upcoming newsletters.
Nerieda Anderson
Calamvale Community College
Developmental Guidance Officer, Psychologist
A message from the Acting Principal Mr Michael Ward
Thank you everyone for the warm welcome into your dynamic community.  It has been my privilege to fill in for Principal Starmer while she is on leave these last three weeks.  I am impressed with the quality of work happening here at Calamvale and the innovative thinking across P-12 that is so characteristic of the approach you value.  Final OP information is yet to be released for our year 12 students, which will be shared early in the new year.  The College continues to grow in size with strong enrolments for 2020 on our books and exciting plans for the continued growth of our signature programs.  As the end of term rapidly approaches I want to thank parents and carers for your support of the College and our staff for your commitment.  I wish all of the students a safe and happy time over the break.  One of our enterprising Calamvale students,  Taylah Anthony, has been collecting second-hand childrens' books for the annual appeal at my permanent school, Crestmead State School in Logan City.
If there are any further donations of suitable literature or reading material for young readers aged between 0 and 15, please leave them at the office before Friday afternoon and I will ensure they get to Crestmead where they will assist the school's work immensely.    Sincere thanks to everyone who has made a contribution – our Crestmead kids will be truly grateful.  Take the time this Christmas-New Year season to relax and re-energize, spend time with loved ones and doing the things that bring joy to your life.
I am delighted to announce to the community that the College will be a busy place over the Christmas-New Year break.  Principal Lisa Starmer was able to negotiate some significant developments for the College before commencing her leave, and I have been involved in project start-up meetings over the past fortnight in order to get things moving.  The following has been approved for action:
Refurbishment of the current Platypus (resources and Junior School Music) into a new Prep space.
Installation of three new demountables at the back of Kookaburra which will contain four new secondary classrooms and a new primary music space.
Major air conditioning installations to complete the school following the Minister's recent announcement.  This should be ready early in the new year
In addition, Principal Lisa Starmer should be in a position to announce details of a new permanent building in the new year as a response to College growth and our burgeoning facilities needs.
This is a good outcome for the College and I am delighted to assist in these final weeks with getting these projects moving.  We are grateful to our P&C  Association President Leesa Mason, and School Council chair Mike Butler, who provided critical support in achieving this outcome.
After an extensive nomination process that involved an application form, a presentation to their peers on assembly plus an interview and vote, our 2020 College and International Captains were announced a few weeks ago.  Congratulations to the following students:
Secondary College Captains: Kayla Tafe, Eunice Oyet, Patrick Brian-Nillson and Jack Semini
Kayla Tafe
Eunice Oyet
Patrick Brian-Nillson
Jack Semini
Junior School Captains: Brendan Sander and Batoul Soliman
Brandan Sander
Batoul Soliman
Junior School Vice Captains: Laura Braitling and Hannah Marsden
Laura Braitling
Hannah Marsden
Junior School International Captain: Jasbaani Dhillon
Jasbaani Dhillon
We look forward to your leadership, projects and legacy in 2020.
2019 was another big year for the International team, increasing numbers of International students and international study tour groups and visitors. This included visiting culinary chefs from Indonesia which was a highlight.
Many thanks to the staff of CCC who assisted the many programs and supported the international students.
Happy Holidays!
Felices Fiestas!
Selamat Hari Raya!
Tanoshii Kurisumaso Wo!
Meri Kirihimete!
Ji Ri Yu Kuai!
Sawadee Pee Mai!
Jeulgeoun Hyuil!
Ngay Le Vui Ve!
Prep – Year 2 Awards Evening
On Monday 18 November we acknowledged the youngest members of our College and celebrated their fine achievements at The P-2 Awards Night. Below is a transcript of my speech to our young achievers.
'These young people are our leaders of the future. They amaze me every single day with their curiosity, their questions and how they are realising that their teachers, their parents and the other adults in their lives don't always the answers to their questions. And do you know what? That's ok.
They are thirsty for knowledge, they have grand ideas and plans and they are passionate about learning and about how they can solve big problems.  They care! They will be world changers…..no, they are world changers!
Too young you say? I don't agree. I truly believe that age simply doesn't matter if you want to create a huge impact on the environment or on other people's lives. And to prove this point, I want to share and inspire you all some examples of young children who have successfully made a huge difference through their remarkable actions.
Kelvin Doe
One of Sierra Leone's most famous inventors got started when he began looking for ways to fix local problems with technology as an 11-year-old, just five years after the country's volatile civil war ended. By 13, he was powering neighbourhood houses with batteries made out of acid, soda and metal in a tin cup. He went on to build a community radio station out of recycled parts that he powered with a generator also made out of reused material.
Melati and Isabel Wijsen
Melati and Isabel were only 10 and 12, when they started on a course of activism that has drastically decreased the global usage of single-use plastic. These young women were inspired by the country of Rwanda's ban of plastic bags in 2008, and decided to try to get their native Bali to do the same. Their homegrown initiative of beach cleanups and government petitions graduated to an organizations advocating for reduced plastic use in 15 different countries. Bali is officially plastic bag free, and Indonesia will be by 2021.
Jahkil Jackson
After 9-year-old Jahkil helped his aunt distribute food at a local homeless shelter in his native Chicago, Jahkil decided he wanted to do more to help his community. This is how Project Am I was founded. Here, Jakhil distributes "Blessing Bags" full of snacks, toiletries, a towel, and socks to people experiencing homelessness. Over 3,000 Blessing Bags have been given out in Chicago communities
Ryan Hickman
When Ryan Hickman was 3 years old, he took a visit to the rePlanet recycling centre in California. Here, he found his calling. At 7, Ryan started Ryan's Recycling. What started out as collecting cans and bottles from his neighbours as recycling has risen to over 50 customers and over 200,000 bottles and cans.
Sound Familiar?
Preeya Sundar
One 7 year old girl….Preeya Sundar. Had an idea. Saw an opportunity to support our own P&C and help save the planet, she got a group of friends together, she spoke to her teachers and this small group of students are now taking action by talking to their peers each and every day advocating for how they can not only reduce waste, but also help air condition classrooms across the school by just recycling their poppers and water bottles –making a difference- 10 cents at a time. The 10cent crew was formed and has quickly become part of the fabric of our school. Who knows what they will do next and where this small act will take them in the future. They care and they are principled and they are making a difference to our College community and we thank them.
I hope you are inspired and moved by these innocent and hopeful young people who have made an impressive and exceptional mark in their community. They come from different backgrounds and they all are good role models to humanity. They have brave hearts, they speak their minds, they fight for what they think is right. Their simple acts only reminds us that no one is ever too young or old to make a difference. Their stories and accomplishments will surely change your outlook in life.
To all of our young students tonight, I want to thank you for the enthusiasm you have shown towards your learning this year.
Don't ever lose your thirst for knowledge, continue to question and ponder big thoughts and ideas. You are citizens who inquire, who reflect and who care about each other, the environment and the world you live in.
You have big hearts, and you too can make a difference, and you can make a difference now, all it just takes one small action. Pick a dream, strive for something and then ….just go for it!'
Years 3 – 12 Academic Awards Night
Thank you to everyone who attended the 2019 Year 3-12 Academic Awards night on Wednesday 13 November. It was an evening where student achievement was celebrated and the evening highlighted the enormity of opportunities that Calamvale Community College has to offer.
With special guests, Dr Jim Chalmers, Honourable Leanne Enoch, Councillor Angela Owen, Mr Alan Jones, Mr Stephens Biggs  all in attendance, it was evident that CCC holds a special place in the heart of many highly regarded community members.
Executive Principal – Lisa Starmer, Mike Butler – Council Chair and Lisa Mason – Parents and Citizens (P&C) Association President and gave rousing presentations about how spectacular 2019 has been. Special thanks must be given to our Council members (who have led the strategic direction of the school), P&C members (who have raised a phenomenal $80 000 for the College this year), our teachers and our staff members, for providing so many opportunities for our students.
Congratulations to all of our students who received awards on the night. Our special award winners for 2019 are as follows:
Saema
Kazemi
Bevan Faulkner
Community Award Upper Junior
Upper Junior
Liana
Brennan
Work Ethic Award Upper Junior
Upper Junior
Zainab
Qurbanzadah
Spirit of Brisbane
Upper Junior
Cameron
Sander
Academic Excellence Award Upper Junior
Upper Junior
Huei-Yu (Lina)
Wang
International Student Community Engagement Award
Senior School
Kyan
Torrisi
Work Ethic Award
Senior School
Reinnan
Pomar
Work Ethic Award
Senior School
Ali
Adam
UQ Young Achievers Program
Senior School
Charlotte
Ashford
UQ Young Achievers Program
Senior School
Sally
Hoang
UQ Young Achievers Program
Senior School
Labeena
Malik
UQ Young Achievers Program
Senior School
Yi-Tao
Tsai
UQ Young Achievers Program
Senior School
Huei-Yu (Lina)
Wang
International Student Community Engagement Award
Senior School
Holly
Davies
Bevan Faulkner Community Award
Senior School
Abbey
Haber
Bevan Faulkner Community Award
Senior School
Tara
Coleman
Spirit of Brisbane Award
Senior School
Aiswarya
Prakash
Spirit of Brisbane Award
Senior School
Sylvester
Lam
Spirit of Boeing Award
Senior School
Katriel
Freudigmann
IB Diploma Student of the Year Award
Senior School
Kayla
Tafe
IB Diploma Student of the Year Award
Senior School
Amity
Sansom
Mavis Moo Memorial Bursary Award
Senior School
Aiswarya
Prakash
Mavis Moo Memorial Bursary Award
Senior School
Isabella
Van Win
Dr Jim Chalmers Award
Senior School
Adysson
Ubaldo
Emerging Leaders Award
Senior School
Riley
Andrews
Emerging Leaders Award
Senior School
Latishia
Hicks-Greenaway
Emerging Leaders Award
Senior School
Tayla
Davis
Emerging Leaders Award
Senior School
Bassel
Fayoumi
Emerging Leaders Award
Senior School
Amelia
Micallef
Australian Defence Force Long Tan Teamwork and Leadership
Senior School
Claire
Durrington
Australian Defence Force  Long Tan Teamwork and Leadership
Senior School
Yi-Chen (Katniss)
Hsu
The University of Queensland Achievement Award
Senior School
Nhu Huyen (Christine)
Le
College DUX
Senior School
Our Sports Awards evening was held on 14 November and certainly did not disappoint. Guest speaker for the evening was paralympian Monique Murphy who shared her extraordinary journey which included some powerful messages of resilience, determination and gratitude for our students to take away with them in their individual sporting pursuits. A bumper crowd was entertained by a Q and A session with Monique which was facilitated by Year 12 students; Claire Durrington and Caitlyn Kercher who also did a magnificent job in hosting the evening. Major award winners for the evening were as follows:
Junior School MVP: Nikeisha Ngaru
Junior Secondary MVP: Macy Hauser
Senior Secondary MVP: Claire Durrington
Junior School Coach of the Year: Mr Ben Vine
Secondary School Coach of the Year: Mrs Emma Stott-Leggat
House of Year: Cobar
I would like to congratulate all of our award winners on the evening and would also like to extend my gratitude for the organisation of this magnificent evening led by Director of Sport: Ms Vicki Goodall and College Publicity/Events Officer: Mrs Nicole Kedacic as well as our dedicated team of sound technicians for making this such a successful event.
Year 6 Graduate Junior School!
Graduation Day is a rite of passage for our Year 6 students, marking the end of a phase of learning and opening the door to another. It is always a proud day for students and families. The ceremony was filled with music and smiles, and the occasional tears of pride and accomplishment. We are very proud of our 2019 Year 6 cohort.
As a P-12 College, our graduation ceremony is an important marker in the journey through the College over time. Straight after the graduation, Year 6 students become Year 7 students and participate in a Welcoming Ceremony organised by the Secondary School. This ceremony brings together Year 6 students from CCC and the many students who will be attending the College from other Primary Schools in 2020.
House culture is a strong feature of the Welcoming Ceremony, with students coming into the College being allocated a House and welcomed into the College Community.
On Friday 15 November the graduates of 2019 left the sports hall for the last time to the beat of the Taiko drums. There were tears, hugs and congratulations from families, friends, younger students, staff and each other. In a moving Valedictory ceremony, students heard from their Executive Principal, Student Leaders, and Secondary School Principal, about the mark they have made at the College as well as advice for the future. Executive Principal, Lisa Starmer, reminded the audience how special this group have been right from their prep year of schooling. They will forever be the first cohort of students to complete 13 years of education.
The assembly was incredibly proud of the vocal performance from year 12 student Seini Baleiyasawa, who sang a beautiful rendition of "Whenever you remember" by Carrie Underwood. Previous school captain Nicole Antonio, and proud member of the Calamvale Alumni, spoke to the year 12 students about the challenges and joys that await them post schooling and encouraged them to seek challenge and to be resilient.
Secondary School Principal Sharyn Angel commended the students on embracing all of the opportunities that they have been afforded at Calamvale and urged them to continue to seek and consolidate further opportunities in their lifetime.
The packed sports hall was a reminder of how special these year 12 students are to our staff, their parents and the wider community. We thank our parents and caregivers of our 2019 graduates for entrusting your students to us. We urge all of our Year 12 students to become a part of the Calamvale Alumni and we thank them for their contribution to our community and for the great contribution they are going to make to the world.
DARE to Ignite – an opportunity for students to share their learning journey and actions they have taken to extend their learning beyond the classroom and a simple assessment task.  This was a calendar highlight for this term with students from Year 2 to 11 showcasing various aspects of their projects for the year.
Students spoke passionately, proudly and articulately to a wide audience in an interactive manner, demonstrating their confidence and knowledge and reflections.  There were groups demonstrating solar powered toy cars, recycling, simulated games, art from plastic, robots fighting, environmental advocacy projects and fundraisers, mental health awareness, art experimenting, a high tea and even a 4D dystopian experience (not for the faint-hearted!) based on the novel 1984.
This was an initiative for students to demonstrate their curriculum learning in PYP and APEX, EDGE and iTime projects, CAS and student leadership.  Thank you to the teachers, coordinators, HoPs and Deputy Principals who helped put this event together and the staff and families who attended and interacted with our students.   These young people are to be commended for being risk-takers, principled communicators.
CCC's Year 5 Taster Day took place on Friday of Week 8. It was a wonderful opportunity for students to have access to the resources and expertise of teachers in the Secondary School. We are very lucky being a P-12 College! Students engaged in a selection of activities, namely:
Science
Hospitality
Philosophy
Visual Art
Drone Racing
Virtual Reality
Design-thinking Challenge
The goal of the activity is to give students a taste of some of the many pathways the College has to offer as students progress through their years here. And being a Secondary School student for the day is something memorable as well.
We look forward to giving more Junior School students the opportunity to participate in Taster Days in 2020.
Over 4 weeks, 10 Year 5 students each from Algester Primary School, Sunnybank Hills Primary School and Calamvale Community College (CCC), participated in a Design Challenge. Students used the design process to re-design a product that meet the features of their design brief. In teams of 5 students unpacked the design brief and found themselves tasked with:
re-designing a product: either it's function, appearance, materials or content,
appealing to target audience of 8-15 year olds of any context,
environmental friendly through: materials, manufacturing, transportation, endo of life disposal,
creating a prototype.
Students worked hard during each of the four, ninety minute workshops and back at school, in order to be able to demonstrate: the originality of their idea, creativity- through their idea, prototype and presentation, their collaboration and how their idea helped others (global competence).
The Design Challenge culminated in each team pitching their idea in both an informal and formal context to parents and teachers with informal conversations, demonstrations and a short presentation to the whole audience. The Design Challenge was facilitated by teachers from the Technology Faculty of CCC.
Athlete Development Program steps it up!
On the 18-20 November Students from the College's Athlete Development Program participated in a Sports Leadership Camp facilitated by the BLK Performance Centre located at Runaway Bay on the Gold Coast.
The group of year 7- 9 ADP students left the College after a sequence of Fitness Tests and headed down to participate in a variety of Physical and Sporting Challenges.

Whether it was the early start for an aerobic run, stepping up to compete in a Aquathon race, having fun at the night games, working hard at Group Fitness training or a simple message of motivation to inspire and reframe beliefs… Our Students Stepped Up!
A big thank you to the ADP Staff who supported the students over the three days of Camp.
Some Quotes from Camp…
"I learned Camp wasn't just about Sport, but what it does to us as a whole. Not only physically improving myself, but also improving my friendships along the way too"- Year 8 ADP Student Sophiea Loquias
"The food was mint" – Year 8 ADP student Zeke Byrne
"Camp not only helped improve our physical skills but also helped develop and strengthen our mindset and social awareness/skills. It helped grow you, not just as a developing athlete but also as a human being". – Year 8 ADP student Casey Meadow
Camp was the highlight of the year. It was amazing experience that improved my physical and mental state. I really enjoyed it and I truly hope that we can do it again". – Year 7 ADP Student Jordan Anthony
…"Lots of Opportunities to show Leadership". – Year 9 ADP Student Ryan Butler
"Camp was good I liked riding the bike". Year 9 ADP Student William France.
On Wednesday 20 November, the APEX team were very proud to celebrate our graduating class of Year 9 students. Throughout the three year program, students have proven to be curious, creative and reflective thinkers who are ready to take on the challenges of senior. The audience enjoyed viewing a photo montage highlighting many fond memories of our APEX students' journey together including excursions, incursions, inquiry opportunities and learning that extended beyond the classroom. It was evident that during their time together the students have formed close friendships, something which has provided a supportive network of like-minded peers.
Parents and students also enjoyed the DARE to Ignite displays showcasing classroom work as well as entrepreneurial ventures the students designed. This exemplified the students' capacity to apply higher order thinking skills and reflect upon how they can make a difference in their community locally and globally. Following their graduation, students and teachers enjoyed a delicious Italian dinner at De Sette Soldi. The dinner had a wonderful ambiance and it was certainly special to be able to celebrate at one of our APEX student's family-run business.
We wish our students the very best of luck in their senior studies and have no doubt that they will continue to achieve outstanding results. We are proud to report that in 2020 we will have two new Year 7 APEX classes beginning. Our current Year 9 students have set an exceptional example and maintained high standards of achievement throughout their studies. This has proven to be very motivating for our younger students striving for academic excellence.
2020 Book lists and Resource Scheme Forms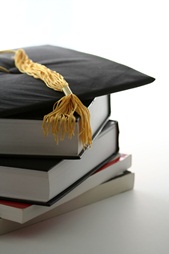 Purpose of the resource scheme
In accordance with the Education (General Provisions) Act 2006, the cost of providing instruction, administration and facilities for the education of students enrolled at State schools who are Australian citizens or permanent residents, or children of Australian citizens or permanent residents, is met by the State.
Parents/carers are directly responsible for providing textbooks and other personal resources for their children while attending school. In recognition that these costs can be high, the school operates a Student Resource Scheme (the "scheme") that enables a parent/carer to enter into an agreement with the school that, for a specified annual participation fee, provides for the temporary use by the student of prescribed textbooks and/or other resources, and/or the purchase of consumables and materials for the student.
Benefits of the resource scheme
The purpose of the scheme is to provide the parent/carer with a cost effective alternative to purchasing the prescribed textbooks and/or resources elsewhere, through reduced prices gained from the school's bulk purchasing practices.
The scheme also ensures that students have consistent personal resources for their education, and saves the parent/carer time and money in sourcing the prescribed materials elsewhere.
The scheme is not used to raise funds for other purposes, and revenue collected through the scheme is applied only to the operation of the scheme.
Junior Secondary Years 8 9 Participation Agreement Form 2019
Prep Participation Agreement Form 2019
Prep Student SRS Breakdown of Charges 2019
Senior Secondary Certificate Courses School SRS Letter 2019
Senior Secondary Certs SRS Breakdown Charges 2019
Senior Secondary Participation Agreement Form 2019
Senior Secondary Year 10 Participation Agreement Form 2019
Senior Secondary Year 10 SRS Breakdown Charges 2019
Senior Secondary Year 11 Participation Agreement Form 2019
Senior Secondary Year 11 SRS Breakdown Charges 2019
Senior Secondary Year 12 Participation Agreement Form 2019
Senior Secondary Year 12 SRS Breakdown Charges 2019
Junior School Years 1 – 3 Participation Agreement Form 2019
Junior School years 1 – 3 SRS Breakdown of Charges 2019
Junior School Years 1 – 6 Participation Agreement Form 2019
Junior School Years 4 – 6 Participation Agreement Form 2019
Junior School years 4 – 6 SRS Breakdown of Charges 2019
Junior Secondary Student Year 8 and 9 SRS Breakdown of Charges 2019
Junior Secondary Year 7 SRS Breakdown of Charges 2019
Junior Secondary Year 7 Participation Agreement Form 2019
Stationery lists
The booklists for your 2020 Back to School Book Packs are ready for you to place your order, please go tohttps://order.campion.com.au/index.html#resourceListListView?code=C27425FF , click on "Order here" and follow the prompts.
We recommend that you open an account as that will save you having to re-enter your details for other orders. For multiple children, we recommend that you place all your orders in one transaction, your packs will still be delivered with one pack per child.
If you do not have access to the Internet or if you wish to pay cash (cheques are not accepted), you are welcome to visit the Campion Education Retail Store in Salisbury and place your order in person, there is plenty of car parking.
DELIVERY ORDERS placed by the due date, will be sent to your nominated address in the fortnight ending 24 January 2020. Additional charges apply for late orders.
COLLECTION ORDERS will be available from Monday 20 to Saturday 25 January 2020 at the Campion Education Retail Service Centre in Salisbury. Please ensure you tick the Campion Store Collection box for this option.
Calamvale C.C. Year Prep Booklist 2019
Calamvale C.C. Year 1 Booklist 2019
Calamvale C.C. Year 2 Booklist 2019
Calamvale C.C. Year 3 Booklist 2019
Calamvale C.C. Year 4 Booklist 2019
Calamvale C.C. Year 5 Booklist 2019
Calamvale C.C. Year 6 Booklist 2019
Calamvale C.C. Year 7 Booklist 2019
Calamvale C.C. Year 8 Booklist 2019
Calamvale C.C. Year 9 Booklist 2019
Calamvale C.C. Year 10 Booklist 2019
Calamvale C.C. Year 11 Booklist 2019
What is the International Baccalaureate?
This is a frequently asked question and I am always happy to elaborate. For students in Years Prep to 6 and increasingly in years 7 to 9, International Baccalaureate is a way of learning. It incorporates our Australian Curriculum and gives it an international perspective. There is a focus on the Learner Profile as the most important characteristics of a learner.
IB Jigsaw Head picture
The other really important piece of the IB program is the action that happens at the end of the inquiry cycle and the learning phase. This is a response from the students which might be as large as a community project or personal a conscious change in personal perspective. Throughout this year, Ms Pamela Curtin has been with support from a small staff team, building our Global Competence Framework which will encompass this aspect of action-learning but also provide pathways for student leadership and to engage student voice. This will be launched in 2020, but here's a snapshot.
Middle Years Program
Junior Secondary are loving the work they are doing in Inquiry and our teachers are embracing the opportunity to engage more directly with students. Our units of work are being launched with a provocation rather than a tile. A provocation is a question which seeks to inspire or interest the students in engaging with their next body of learning. So rather than approaching the work 'cold' we accessing the knowledge they already have and prompting them to question further, to indicate where their interests lie and to connect the new knowledge to areas of understanding that they already have. This is the process of the PYP in Junior School and we are slowly transitioning that through to our secondary learning styles.
Survey and feedback
My much promised survey of Junior Secondary parents will go out in the next week as well as the final round of student surveys in Years 7, 8 and 9. I look forward to hearing from you regarding your responses to our changes in the implementation of routines, Keys to Consistency, as well as shifts in learning styles and of course your general responses to school life in the adolescent years.
Diploma (Years 11 & 12)
Our IB seniors together with PYP students and others from across the College have revitalised "Dare to Ignite" – don't miss it – it will be a wonderful showcase of our students' learning.
More Growth in 2020 – more and more of our community are choosing CCC
Our College has had five years of constant growth in student numbers. The really exciting aspect of this is that, that growth has occurred inside the Calamvale Community Catchment, which means that our community is choosing our school as a school of choice. Thank you. Becoming a member of the Calamvale Community College community is a commitment to a global education with an international perspective on our world but it is also entering into a partnership between parents and families to achieve the best possible education for our students. Our International Baccalaureate programs, which address all aspects of the Australian Curriculum, and provides our students with the opportunity to grow in the Learner Profile, to understand how they learn and how to maximise their learning and achieve their best results; their personal best. Our students have achieved many personal bests this year. Please follow us on Facebook, read the newsletter and watch our information boards to track their success. We are very proud of your children, our students and very confident in their continued success. Thank you for your trust in us and your commitment to our ongoing partnership for our students.
Can and Bottle Collections
Once again a massive thank you to Mr Butler, College Council Chair for his, his families and our P&C commitment to the recycling program as a fundraiser for our school and an environmentally friendly way to dispose of our cans and bottles We had record contributions and it is an outstanding result. Thank you for the time taken to collect and deliver these to our school – more air-conditioning to come.
Congratulations and thank you P&C Junior Disco
What a wonderful Halloween Night it was! A great funding raising event for all the P&C's hard work supporting our students. Thank you to the volunteers and our amazing Junior School staff team.
Musicfest
Over the course of the last few days our Junior Band, Senior Band and Jazz Band have all participated in the annual "Music Fest" Bands' Competition. Each ensemble performed exceptionally well and achieved great results with complimentary comments from the adjudicators. Junior Band and Senior Band received Silver Awards for their performances……and today, Jazz Band took out the Gold Award!! Congratulations to these ensembles. It's due to all their effort and hard work through-out the year. I feel very proud of them.
Strings at Music Fest 2019
 Thank-you for all your support during this huge performance term!
Our Music Fest results show the students' hard work during the year.
Congratulations to Symphony Orchestra on their solid performance, receiving a Bronze Award, on Monday 21 October at Iona College!
Here are some of the adjudicator's comments:
"some musical moments"
"there is good potential in this growing orchestra"
Congratulations to Crescendo on their strong performance at Coorparoo Secondary College on Thursday 24 October, receiving a Silver Award!
Here are some of the adjudicator's comments:
Great energy, fantastic performance"
"Excellent stage presence and presentation"
"Well done, a solid and cohesive ensemble played with confidence"
CONGRATULATIONS to those students who performed in the Corelli Music Fest on Saturday 26 October at Coorparoo Secondary College. A GOLD AWARD!!
Here are some of the Adjudicator's comments:
"Pieces were well prepared"
"Rhythm was secure"
"Very fine warm tone with Sword Dance showing fine dynamic variation"
A Platinum tick for Presentation!
ADP
Congratulations to the graduating class of 2019 Athlete Development Program. The team celebrated with a beautiful formal dinner where they were marked on their etiquette and dressed in formal attire. It was Athletes on the Red Carpet – and a credit to the whole ADP staff team.
CCA Breakfast and VET Awards
Congratulations Saige Amos – VET Student of the Year, Jayden Finch – Trainee of the Year & Reinnan Pomar – Outstanding Effort VET Award they took out the highest VET Awards which were presented at a Business Breakfast at Three Trees, two weeks ago. These students have achieved the highest standards in vocational education, they are industry ready and have very bright futures.
ICAS Assessments recognise and reward academic excellence. The tests are designed to assess students' ability to apply classroom learning in new contexts, using higher-order thinking and problem-solving skills. Every year over a million students participate in ICAS around the world.
This year the assessments were completed online for the very first time. Students competed in Spelling, English, Writing, Mathematics, Science and Digital Technologies.
Congratulations to all students who were risk-takers and volunteered to be involved. Particular mention to our Distinction students (top 10%) and High Distinction student (top 1%):
CCC is very excited to host its first ever 'DARE to Ignite' Evening. An event designed to showcase all of the engaging inquiry-based action projects our students have been leading throughout the year. From within our classrooms to our CAST activities and extra-curricular experiences – our students will be sharing their learning journey. This includes student groups from across the whole college. A map and schedule of events will follow soon. Can't wait to see you there.
Our final Secondary Parade for our Year 12 cohort took place on Tuesday 29/10. The assembly was packed with celebrations of success for students, as well as the crowning of Boree as the Secondary School House Cup Winners for Term 3. The most important feature of the parade, however, was the farewell to our Year 12
students. As part of our tradition, our Prep Class, in preparation, designed some graduation cards as gifts for the 12s. These were given to the Year 12s as the Preps entered the Hall. The Preps then formed a guard of honour which the 12s crawled through. The height of the Preps makes it a bit hard to walk through. It was a special moment of the 12s and the College and displayed our wonderful, inclusive P-12 culture.
2019 saw the debut of some amazing talent across both Junior and Secondary Schools.
This year our Musical season was kicked off by Disney's Beauty and the Beast. With over 50 students from Years 7 to 12, this production absolutely blew audience members away. Featuring Misha Mehmet as Belle and Jack Semini as the Beast, both these students were making their CCC
performance debuts and absolutely knocked it out of the park. Special mention must go to the behind the scenes crew. The actors get much of the accolades, and deserve every bit of praise they get…but it is the backstage crew that are the life-blood of these productions. Without their professionalism, dedication and enthusiasm, we would never be able to put on the amazing shows we do throughout the year.
Not to be outdone, Junior School stepped up and improved upon their amazing effort from last year and delivered a wonderful performance with Disney's Aristocats. It was a show full of energy, fun, laughs and some of the best talent Junior School has to offer. A true ensemble cast, students from across Junior School committed to create a magical show that entranced audiences of all ages. A massive thank you to all teachers involved, no matter
how big or small their contribution. The Arts are flourishing in CCC, in no small part because of the passion and drive of the teachers. Congratulations to all.
Year 7 – 9 Restaurant Competition
3 Trees Restaurant & Café hosted our first Year 7 – 9 Restaurant Competition at the start of the term. Students were given the challenge of designing a meal that featured egg as the key ingredient and cost less than $5 a serve in teams of two. The finished products were a selection of both sweet and savoury dishes prepared to an extremely high standard, with one team even inspiring our VET Awards breakfast menu with their creation. It was great to see the students take risks to develop their skills and knowledge both through their preparation and on the day. The students ended the day with a Bread Making Masterclass led by Allan Siu which was enjoyed by all and left FT Block smelling like a bakery.

The day would not have been a success without the guidance of our mentors: Natasha Cameron, Leah Cremen, Alan Siu, Giuseppe Tedesco-Gueli and Thuy
Thach-Nguyen. Special thanks to our judges: Tom Bishop (3 Trees Restaurant &Café), Vanessa Campbell (Brisbane Convention & Exhibition Centre) and Simon Kelly (Training Direct Australia).
Congratulation to our eighteen budding chefs, we can't wait to see what you come up with next!
Gold Medal Recipients: Ashley Adams, Jessenia Abdullah-Brooking, Ryan Atta-Singh, Ian Choi, Eleena Finall, Ben Gordon, Chantelle Gwynne, Kaiya Grigull, Mia Luong, Beatrix Messerschmidt, Noah Schepis-Wells, Angel Scott, Enya Yang & Sharon Yu
Silver Medal Recipients: Ghazala Arbish, Astrid Messerschmidt, Isaac Oliver & Mamoon Waqas
Become a Barista Competition
Calamvale Community College recently participated in the annual Become a Barista Competition at Tim Adams Speciality Coffee in Salisbury. The entrants are judged on their ability to prepare and serve six espresso based coffees to industry standard within a 10 minute period. In preparation for the event, the students attended a training session with professional baristas where they learnt latte art and worked with the 3 Trees training team to design their Signature Beverages that had to be espresso based, iced, black and fruit infused which was quite a challenge.
We are very pleased to announce that the students embraced the challenge at hand and attained great success on the day receiving:
Excellent performance (GOLD): Ella-Louise Merrigan
Very good performances (SILVER): Saige Amos & Ella Nolan
Best espresso (sensory): Ella-Louise Merrigan
Best Signature beverage (sensory): Saige Amos
We look forward to continuing to watch the students develop their barista skills. You can sample their espressos' in 3 Trees Restaurant & Café on most Fridays.
Congratulations again to Ella, Ella & Saige!
Year 11 Art Day/Night excursion to Mount Coot-Tha and Eat Street Markets
With the introduction of new senior curriculum, comes exciting new experiences for Visual Art students. To springboard the year 11 Visual Art students' inquiry process, they engaged in a unique stimulus experience in two vastly different environments in surprising proximity to each other;
visiting Mt Coot-tha (the largest natural forest area in Brisbane) during the heat of the day; and the bustling multi-cultural Eat Street Markets at sunset, and into the night. With such diverse environments and "en plein air" art making activities to stimulate their creativity, we can't wait to see where the students' inquiry process takes.
Murals and College Art exhibition:
Year 12 Visual Arts in Practice classes worked feverishly to complete their new murals before the Annual College Art Exhibition in week 3. With a new location and format (installed in 3Trees restaurant and CPAC foyer, and opened on the same night as the instrumental music awards) the College Art Exhibition showcased artistic talent of students from grade three through to grade twelve. With hospitality students on hand to serve delicacies to
guests, the exhibition space provided a great venue and atmosphere for the performances of various instrumental ensembles from the College. Many thanks to Tom Bishop and Leah Cremen for the use of the space, and the service of the hospitality students; and to Dean Simmons and Catherine Erbacher for sharing the evening, and the musical talents of their students.
In Week 1 of Term 4, the Year 10 – 12 Visual Art General and IB students attended the annual Artwaves exhibition at the Logan Art Gallery. The students
enjoyed an immersive experience: inspired by the work of highly talented students from the Logan Region (including artworks from our own College) the students had the opportunity to be creative by completing a Mixed Media Collage Workshop with local Artist in Residence, Sandra Johnson. This was a fantastic opportunity for our students to analyse the wealth of imaginative and creative works produced by students their own age whilst further developing their own creative skills, concepts and ideas.
Music Fest Bands Competition
Over the course of the last few days our Junior Band, Senior Band and Jazz Band have all participated in the annual "Music Fest" Bands' Competition.  Each ensemble performed exceptionally well and achieved great results with complimentary comments from the adjudicators.    Junior Band and Senior Band received Silver Awards for their performances……and today, Jazz Band took out the Gold Award!!  Congratulations to these ensembles. It's due to all their effort and hard work through-out the year.  I feel very proud of them.
Congratulations to our senior team in the Science Department who have won a Third Prize in the UQ sunflower competition. Students had to record video of them planting sunflower seeds, over a period of time watering them and adding fertiliser. Finally students had to cut the flower head and weigh it. Over 40 video entries across QLD and NSW were received. Thank you to Ms Ellul, Ms Robertson and Ms Sharma for their encouragement of these students throughout the process.
Three senior students attend the awards ceremony at UQ's St Lucia campus on Saturday 26 October with Ms Sharma.
We have reached the end of Term 3 and there is some sense of satisfaction across our school. In Senior, our Year 12s have completed the QCS and were unphased by it and well prepared. It is always a difficult task, as it is the only time that these students actually face an external test. We are confident in their capability as they head into the last six weeks of their school lives.
Our Year 11s have also negotiated their first taste of either the IB Diploma curriculum or the new Queensland curriculum, units 1 and 2. As is always the case in Year 11, everyone has realised that you need to work harder in Year 11 than you perhaps thought you would. Our students in Applied and Certificate courses, are also experiencing what it is like to have more autonomy but also more responsibility for the completion of their tasks.
I want to encourage all parents and carers to provide constant encourage and perhaps some time management for our Year 11 and 12 students. They are constantly faced with challenges to their time and whether they know it or not, they would benefit from advice and then support. Thank you for your engagement with our students, your children, in partnership to achieve their best possible outcomes.
CCC matching the World in the TIMMs testing.
All schools, at some stage, participate in the TIMMs testing, and CCC is no different. Here are the statements from the TIMMs website regarding school performance across the world:

Singapore, Hong Kong, Korea, Taiwan and Japan continue outperforming all participating countries in mathematics at the fourth and eighth grades, maintaining a 20 year edge according to results released today from TIMMS, the longest running, large scale international assessment of mathematics and science in the world. Read more at https://timssandpirls.bc.edu/ then have a look at CCC level pegging with the world, not yet at the front! I can't put the graphs into this newsletter as the quality or reproduction is poor, but I will have them up on the website for next term.
Key Successes
In Mathematics and Science, CCC is equal with the world average
In self confidence in learning mathematics and science, CCC is above the world average in all categories
In positive thinking about learning mathematics and science, CCC is above the world average
And then there's this one, we are the black bar and being less than the world numbers is better in every aspect – our students feel safer, calmer, less anxious and more included than the students across the rest of the world.
This is one time that we want to be less than the world. Go Calamvale!
I will post the general Naplan results on the website for next term. Our results are strong and they reflect our increasing focus on supporting students to achieve at their greatest potential. It takes account of the fact that our youngest learners who are becoming bilingual achieve mastery in Year 5 and 7 in the majority – supported by our College in specialised support for their considerable capacity.
NAPLAN Feedback.
It's good, we are always improving and we are proud of our students' success. I will post the general NAPLAN results on the website for next term. Our results are strong and they reflect our increasing focus on supporting students to achieve at their greatest potential. It takes account of the fact that our youngest learners who are becoming bilingual achieve mastery in Year 5 and 7 in the majority – supported by our College in specialised support for their considerable capacity.
Thank you for all your support this term, happy holidays!
Creative Generation State Schools on Stage celebrated its 15 year anniversary! CCC is a foundation school, having participated in the arena style production every single year since its inception. This year's theme 'Our Time' reflected key milestones in
humankind through music and dance, and was intended to encourage today's young people to create their own legacies that will be celebrated long into the future. The college would like to acknowledge, congratulate and thank this year's participants for their incredible commitment and contribution to another successful CGEN!
We would also like to say a massive thank you to the parents and teachers that supported their students' involvement. Opportunities to become involved in the numerous categories of CGEN 2020 will be advertised throughout the college later in the year.
The show will be aired on Network Ten at 12 noon on Saturday 28 September with an encore screening on Sunday 29 September at 11 am on 10PEACH.
In the last week of Term 2, our Year 11 IB students journeyed their way to North Stradbroke Island. Here they spent three days residing at the University of Queensland's Moreton Bay Research Station. The main purpose was to focus on the IB Core; Theory of Knowledge, CAS and the Extended Essay. Students undertook some mindfulness activities with a scenic ocean backdrop and focused on exploring their creative side with some artistic work.
The group also developed their teamwork skills with a specific focus on precise communication and the importance of this. Lots of fun with Duplo, balloons and puzzles.
A main component was exploring the strong indigenous history of the island. We were guided through the mangroves and heard stories of oral traditions and the importance of sustainability and balance. The students also then worked with a local Quandamooka gallery to develop their own indigenous art pieces using traditional techniques, which are now proudly on display in our IB Hub.
There was a strong emphasis on the initial thinking and planning of the Extended Essay with some workshops on designing research questions and mindmapping.
The group demonstrated many of their attributes of being communicators, knowledgeable, inquirers, balanced and risk-takers and braving the wet weather. Fantastic trip!
In the last week of Term 2, 8 of our Taiko students, along with Mr Simmons and Mrs Ferguson headed off to Japan for a week of Taiko activities, School visits and cultural exchange. After some initial dramas with their flight being cancelled, they still made it to Japan in time to attend their first activity. They no sooner checked into their Hotel and they were off again to visit "Matsugaya High" for an afternoon of Taiko playing with their Taiko Club.
On day 2 they went to the "Taiko Lab" in central Tokyo for a 2 hour Taiko lesson with a professional Taiko Instructor. Then that evening they were all part of a Taiko Concert in Tokyo where they performed 2 of their pieces as well as getting to watch other Taiko groups perform, including professional Taiko Group, "Mugen". Day 3 they went to Flute making workshop and made their own Bamboo Flutes. This was followed by an afternoon of sightseeing as well as catching up with Fumiko, the Japanese Percussionist who visited our School last year. They went to Asakusa and visited Tokyo's oldest Temple and Shrine. Then in the evening went to Tokyo Tower for some great night views of Tokyo City. Day 4 they went to Kamakura which was the medieval capital of Japan. It was good to get out of Tokyo and see a different side of Japan including ancient Temples, beautiful gardens and a massive statue of Buddha! Day 5 they visited our sister School, "Tama Meguro High" and were made to feel incredibly welcome. They picked us up from the train station, welcomed us with a Tea Ceremony, provided us with lunch and invited us to their classrooms to engage in various activities. It was a very enjoyable day, and many students said it was the highlight of the trip. That evening they went to a Japanese family's home for dinner and had a smorgasbord of very delicious Japanese foods. Day 6 we went to "Shoyo High" for an afternoon of Taiko activities as well as visiting classrooms and engaging in activities with their students. Once again, it was a very enjoyable exchange and as with all the Schools, the Japanese Teachers and Students made us feel very welcome. That evening we went to the famous "Shibuya Crossing" in central Tokyo and braved the crowds to make our way across the "5- way scramble crossing" in a sea of people! Day 7 was our final day. Before our long haul back to the airport, we went to "Ginza", which is one of the "flahsiest" suburbs in Tokyo and did some shopping in a 7 story stationary store!
All in all, it was a very successful and rewarding trip. We learned more about Taiko, became to understand Japanese Culture a little better, made friends at the Schools we visited and enjoyed visiting some wonderful places in and around Tokyo.
World Arts and Multicultural Inc (WAMCI) news
Thanks Mr Butler, College Chair, for accepting the invitation to become an advisor to the
.  He was delighted to received a signed copy of Melody Chen's new book.
QTIC Salute to Excellence
Calamvale Community College has had their first finalist in the Queensland Tourism Industry Council's Salute to Excellence Awards, which recognises Year 11 and 12 students that are undertaking or have completed vocational education and training in tourism, food and beverage or cookery. Saige Amos is a Year 12 student studying a Certificate III in Hospitality at the College who has been recognised for her leadership, skills and dedication to Hospitality through her
nomination for the Food and Beverage Category. Throughout her studies, Saige has excelled in a variety of roles at Calamvale's 3 Trees Restaurant & Cafe along with participating in work experience opportunities at Royal Pines Resort and Suncorp Stadium. Saige is currently preparing to participate in the upcoming Become a Barista Competition and hopes to go on to study Events Management at university next year.
Congratulations on a fantastic achievement Saige!
Hospitality Excellence Program for 2020
The Hospitality Excellence Program for 2020 has now officially launched and applications are now open. The Hospitality team would like to
extend thanks to all of the Year 9 students and their families that came to our showcase evening in 3 Trees Restaurant & Café on Wednesday 7
August. It was great to be able to share what we do with you and information about our subject in Year 10 and beyond. We enjoyed seeing what our budding chefs have been up to in Year 9 Food Technology and look forward to sampling their Bento boxes.
Students who are interested in studying Hospitality or Kitchen Operations next year contact the Program Coordinator, Leah Cremen (lwell55@eq.edu.au), if you have any questions.
Electronic Sports Competition- Esports
Esports, also known as electronic sports, is a form of competition through video games which is on a rapid rise globally. On Saturday 20 July, the Calamvale team consisting of Year 12 students; Chris Jeong, Thang Truong, Matthew Shearer, Xavier Lee and Ethan Mackinlay, competed in the live finals at the University of Queensland for the Queensland High School Championship. League of Legends is a multiplayer online battle arena game in which players must strategically work together in order to win.
Over a ten week period that included over 40 schools and 300 students from Queensland, the team went through the round robin stages of the tournament undefeated, and cemented their place to compete in the live finals at the Schonell Theatre. With great teamwork, grit and determination, the boys worked together and defeated Merrimac SHS in the Semi Final and had their sights set on the Grand Final.

In the Grand Final, the Calamvale team faced off against Kelvin Grove College to decide who would be representing Queensland in the National Finals. Albeit hard-fought and with great determination from both sides, the boys fell in the Grand Final and had to settle for the second best team in Queensland. Although falling just short of reaching the national stage in Melbourne, the team as a whole garnered something not many others have; an insight into competitive gaming, and an experience to what it would feel like to play on a live stage as an Esports Professional. Just recently, American 16 year old Kyle Giersdorf took out the first-ever Fortnite World Cup winning $3 million in prize money, which is more prize money than Novak Djokvic winning Wimbledon or Tiger Woods winning the US Masters. This truly demonstrates the reality of Esports becoming a strong part within sporting society.
Written by CCC student Brad Szakowski (Team Captain)
On 20 July, 20 students, 5 teachers and 6 members of the Support Crew embarked on the Gold Coast Kokoda Challenge. Teams competed in the 48km course, hiking through the night in hilly, rough terrain.
2019 saw CCC's best performance to date, with 18 of 20 students completing the challenging course. On top of this, the time taken by teams to complete the course improved remarkably. Mr Bunn's Team finished in just 10 hours and 40 mins, 3 hours faster than any of our teams in the previous two years.
Overall, the teams demonstrated grit and determination and wonderful teamwork to achieve their goal. It is important to note that the event itself is only a part of the challenge. Students must train for 6 months, as well raise money for the Kokoda Foundation, so the Kokoda Challenge is a long-term commitment for our students.
We are extremely proud of all the teams and look forward to our 2020 campaign. Special thanks must go to our Support Crew and sponsors who made the event possible.
Strings SUZIE G ELECTRIC VIOLINIST VISIT
On Monday 22 July, Suzie G, electric violinist and entertainer visited Calamvale CC to give a show in CPAC for all the Instrumental Music Strings students and then a coaching session for our new Electric String Quartet, Cadenza Quartet.
Suzie dazzled everyone with her musical performance, lighting and smoke machine! Some Junior School students won a free CD of Suzie G's music in the quiz! Several Senior School students were fortunate to have a play on Suzie's bright pink violin or our school electric cello!
Sydney/Canberra Cultural Tour
On Sunday 18 August, 108 of our Year 6 students embarked on a six-day trip to Sydney and Canberra by bus. The bulk of the places visited directly linked to classroom lines of inquiry, which brought the students' learning to life.
During the 2019 Cultural Tour, students enjoyed visiting:
• Parliament House
• Australian War Memorial
• Questacon
• Old Parliament House
• Australian Institute of Sport
• Government House
• Mount Ainslie Lookout
• National Museum of Australia
• Perisher Snow Fields
• Circular Quay in Sydney
• Taronga Park Zoo
There are many people who need to be thanked for making this year's trip one of the best yet. Thank you to our wonderful staff who accompanied our students on the trip – Ms Connor, Ms Bertoli, Ms Haslam, Ms Leatherbarrow, Ms Pearn and Mr Loriaux
We also need to thank the Federal Government who recognise the importance of all young Australians being able to visit the national capital as part of their Civics and Citizenship education. To assist families in meeting the cost of the excursion, the Australian Government contributed $60 per student under the Parliament and Civics Education Rebate program. The rebate is paid directly to the school upon completion of the excursion.
Semester One is complete, and we are heading into the June-July holidays.  It has been a bumper 6 months with some outstanding accomplishments for our students.  There are several feature articles in this double issue of the newsletter and I hope you take the time to read through the variety of activities in which our students have been engaged.  Our Year 11s have completed the first unit of the new ATAR system and our Year IB students are one semester closer to their Diploma.
Boree won the House Challenge in Junior School and our Junior Secondary students including Years 5 and 6 have had some great input into the shaping of our IB Middle Years Program.  Ms Emily Smith will join the team heading Years 6 to 9 English supporting Mrs Sivhola on IB and 10-12.  We will also be joined by a P-12 Languages Head of Department in the next semester.  Ms Cole will be the Mathematics 7-12 Head of Department for semester 2.
We welcome Mrs Welch back in Semester Two having had a few weeks leave, as will Mr Smith.  I want to give an enormous thank you to the Junior School Admin and Heads of Program who have managed the Junior School through Jackie's absence, we have not skipped a beat; thank you Mr Loriaux as Principal and Mrs Kelly and Mrs Muller as Deputies as well as Ms Lewicki and Mrs Wilson who have been a great support.  Ms Lewicki will be leaving us for a semester to continue her work on the Highly Accomplished and Lead Teacher role and Mrs Mclean will be in the Maths Head of Department role.  We are welcoming Mrs Gallina, Ms Porter, Mr Dickson, Mr Steenberg into our teaching staff and look forward to working with them and our students will be excited to share their PYP learning.
UQ Speech Language Pathologists Farewell
We have just completed the first stage of a pilot of Speech Language Pathologist (SLP) students attending our College as part of their practicum. Supervised by our SLP, Ms Alex Gorrie, teams of UQ SLPs (recognizable by their purple UQ shirts) worked with our students to improve early literacy indicators and support students requiring further development of language and speech. This was a fantastic program and we were so lucky to the school that UQ chose to partner with. Many thanks to Ms Gorrie for your leadership and management of our 'purple army', the results for our students have been outstanding and our community is very grateful.
Survey My Class – Student Agency in the IB Program
As part of our IB initiative we are invested in expanding our students' sense of involvement in their learning and providing opportunities for the students to participate in the way that the College runs. Steve Francis, ex-principal and educational influencer, has developed a set of surveys for schools use with their students and communities. You can find out more at stevefrancis.net.au or surveymyclass.com.au. Upper Junior and Junior Secondary students, are usually considered the most disempowered group, not just at our school but within the education system – it is a time of great change and often quite an emotional time as bodies, relationships and friendships change, but also learning styles change. Coincidently or perhaps not, the Junior Secondary Years is the last area of our College to take up the IB program. We very much want our Upper Junior and Junior Secondary students to be a part of the development of the last stage of our IB program. As the first step in this process of increasing student agency, we have rolled our "Survey My Class" surveys to Years 5 through 9 during weeks 7 to 9 in term 2.
I have included below the text that was distributed in an email to the students with the links to their surveys. We will survey the remaining classes in Years 7-9, next term. All this information collected is collated and returned to the teachers of those classes, so that they can have a greater understanding of what our students enjoy in their learning, what they want more of and what they want less of. It is an anonymous survey and the collated data, makes it impossible to locate any individual's comments. It is my hope that as well as surveying the remaining Junior Secondary classes in term 3, I will also be able to survey the parents of these students, with a similar survey so that we can gain a greater understanding of your experience and expectations.
Text sent to students by email:
Today you got an amazing opportunity. As students at Calamvale you have been given the responsibility of sending some feedback to your teachers about your classroom environment and how you think that you learn best.
Only students in grades 4 to 9 have the chance to do this survey – so it really is a special opportunity. You will all answer the same questions and therefore be able to share with your teachers, your thoughts about class.
This is a chance to be really honest and think very carefully about what you would like to share with your teacher about your class and the learning that happens there. Your answers are collected up and shared with just your teacher, no-one else. Your teacher will not be able to see your names or what you said on the survey – so it's anonymous, which is why you have to think carefully and answer honestly.
You will have received a link to a survey today in an email. I want you to do this survey as soon as you can, reading carefully and taking your time to give your thoughts and feelings in your answers.
If you are a Junior School student, we have reset your passwords today and your teachers will have told you what this is. You answer just one survey about your class.
If you are a Junior Secondary student, you should already have your password and will only need to go to your teacher for a reset if you have forgotten it. Students in years 7, 8 and 9 – you are completing 4 surveys for the classes that you are in, from the list below. You can only complete the surveys sent to you and you should complete them all on your own, with your own ideas.
Here's the list:
ENG – English
SCI – Science
ENR – English Enrichment
DRA – Drama
FDS – Food Studies
MUS – Music
DIG – Digital Technologies
AFT – Film, Television and New Media
DAT – Design Technologies
FDS – Food Studies
ART – Art
STM091A – Steam
Please try to finish this survey this week, whilst you are thinking about it. Thank you for your feedback, we know that it will help us make school even better and more enjoyable.
Young Entrepreneurs – the Leaders of Tomorrow
Once a term, CCC holds Community and College Alliance breakfast meeting of businesses that support our College and are invested in developing closer links between school and work. On May 17th, our Alliance partners spent the morning with 40 of our young risk-taking entrepreneurs. The business leaders and students engaged in a 'speed-mentoring' process, which was structured to develop our students' confidence and skills in leading a project. Three Monday afternoons of workshops then rolled into June 13th and a Peak Experience with the youth leadership organisation High Resolves. Sixty students participated in a culminating entrepreneurial activity with the intention of presenting to parents that evening. As it turned out we postponed the parent presentation evening due to student readiness and the numbers of parents who could attend. However this event will happen next term and we very much look forward to the presentations that students will share with us.
Thank you for your support of our team and your students, have a restful break and we are already looking forward to Semester Two, 2019 – happy holidays!
CCC overshadows the G20 visit in Japan
Our students and two of their teachers, have touched down in Tokyo for CCC's cultural tour featuring percussion.  Whilst CCC has experienced culturalexchanges to China in previous years, this is the first working holiday a group of our students have attended.  Mr Simmons has arranged school visits, workshops and concerts some of which will be observed and enjoyed and others our students will participate – equally exciting.  There is a little bit of sight-seeing and some wonderful cultural experiences for our Taiko and percussion players.  We look forward to hearing all the stories and presenting in the next newsletter, upon their return.  Safe travels.
During Week 6, we had teams of eight compete in the daVinci Decathlon from Years 5 through to 11. This was a rigorous academic competition
against 50 other teams from South East Queensland, with many being from the private school system. In teams, students competed across 10 disciplines: Engineering, Mathematics and Chess, Code Breaking, Art and Poetry, Science, English, Ideation, Creative Producers, Cartography and General Knowledge. Every week, from Term One until the competition, students worked as a team before or after school to prepare for the competition ahead. These training sessions gave students insight into what to expect in each discipline and also prepare them to work together as a team.
Once again, Calamvale came home with numerous accolades including: 1st in Ideation – Year 10/11, 1st in Cartography – Year 5 and 3rd Cartography – Year 10/11. This is the third year in a row that the, now, Year 10/11 team has been triumphant in in Ideation. A big thanks for the teachers who volunteered their expertise as coaches in each discipline. A huge congratulations to all student – competitors another wonderful achievement to be proud of. Go team Calamvale!
On Saturday 8 June,  22 students from Year 3, 5, 7, and 8 participated in the Sunshine Coast Robotics Competition, leaving the College at 6:45am and returning at 5pm.
71 teams participated in the Junior division (Year 4-7) in which 6 of our teams including our Year 3 teams competed in.
Every one of our students were fully committed to their own team and the school as a team by supporting each other to problem solve and give words of encouragement when resilience felt low, we are very proud of all your efforts!!
Robo Boys AKA: Harry, Linus, Charles (and Riley who wasn't at the competition but attended and helped at all the  preparation meets) did exceptionally well for their first competition and placed 12 out of 71 teams which gave them a battle in the final rounds.
Please congratulate these students if you see them around:
Robo Boys – Harry L, Linus K, Charles Y, Riley P (Year 3)
The Destroyers – Blaire H, Niyati P (Year 3)
Fire Rhinos – Brendan S, Lachlan F, Jackson H, Aiden H (Year 5)
Banana Boys – Jake J, Nikunj P, Nishant S, Noah B, (Year 7)
Thanoscar – Noah S, Ian C (Year 7)
Jimmy – Riley B, Josh J, Luke C (Year 7)
Mr Chicken – Taylor J, Beatrix M, Astrid M, Ben G (Year 7/8)